Type of opportunity: Loan. Type of investment: Development Loan.
New development loan opportunity in Costa del Sol: 8% in 12 months
Bellevue Green is a new development loan opportunity that entails the concession of a loan to a project developer for the development and construction of 24 luxury townhouses of totally sustainable energy with GoGreenSpain technology in the heart of Costa del Sol.
This complex will be situated in the residential town of Benalmádena, nearby to many local golf courses, marinas, beaches, and with easy access to the trendy beach cities of Marbella, Puerto Banus, and Malaga.
Time-lapse video of construction process from Go Green Spain.
It is important to note that:
The loan was requested to acquire the 50% of the land and commence sales & marketing activities.

All building permits and licenses are already in place; thus, construction will commence immediately.

Being a development loan opportunity, you will not have to wait for the sale of the home to start earning income, you will start earning income from the first month until the developer repays the entire loan. The interest is 8% in only 12 months.

The scoring of this opportunity is C.

Remember that as an investor, you can get in touch with the rest of the investors to sell your investment in the Housers Marketplace.

Bellevue Green will be a luxury gated townhouse community situated on an elevated site on the southern edge of Benalmádena, offering stunning panoramic views of the Mediterranean Sea. The land is a total area of 4,122 square meters, while the 24 townhouses will have a total built area of 6,154 meters square including basement and terraces. The distribution will be as follows:
Basement: Garage and storage space.
First floor: A living room with an American style kitchen, bathroom, large terrace with outside access.
Second floor: Three bedrooms, two bathrooms, and a large terrace.
A large rooftop terrace (solarium)

The units are going to have a modern design, and each unit comes with the option of building in a BBQ and/or Jacuzzi. The townhouse complex features a large community swimming pool and garden area and all of them built with the pioneer company GoGreenSpain, established to bring green technology to the local residential construction sector on the Costa del Sol. Furthermore, these homes are being built to have a guaranteed "A" Rated Energy Certificate. According to El Mundo, only 4 buildings between Madrid and Barcelona have successfully achieved such a high rating. This means lower energy consumption for home owners and greater respect for the environment.
Charming white houses, cute boutiques, classic Spanish bars and world class restaurants characterize the delightful town of Benalmádena. The town is situated 19 km west of Malaga, and couldn't be easier to arrive to as it is just a quick 15-minute ride away from the Malaga International Airport. It is also a mere 40-minute drive from the trendy cities of Marbella and Puerto Banús, known worldwide as extravagant playgrounds for the rich and famous. Other nearby facilities include the Torrequebrada Casino, a local golf course, the marina, local shopping centers, as well as the multitude of beaches surrounding the town.
It is an area rich in beautiful beaches and exciting attractions including a replica of Copenhagen's world-famous Tivoli amusement park, and a famous cable car where panoramic views of both the Sierra Nevada, Gibraltar, and even the Moroccan coastline can be seen on clear days. Benalmádena has something for everyone- from beaches, boating, castles, amusement parks, nightlife, to even ancient archaeological monuments and a marina where visitors can swim with dolphins.
We would like to highlight the incredible location of the townhouse complex, situated on a hilltop with panoramic views of the Mediterranean Sea. It is is a luxury, modern development complex that is just a short walk to the heart of Benalmádena's old town.

PUEBLOLIVING, S.L. is the project company that will build the Bellevue Green complex in Costa del Sol, guaranteed by the Norwegian group Østbergs with a turnover of over 30 million euros in the last financial year.
The company group has 30 years of experience, has developed and is developing important residential and commercial projects in Norway, such as:

In addition, it is important to know that GOC carries out the monitoring of these types of projects, so there will be permanent control of all the capital contributed by the investors.
This is the perfect opportunity to invest in Costa del Sol!
Location
Floorplan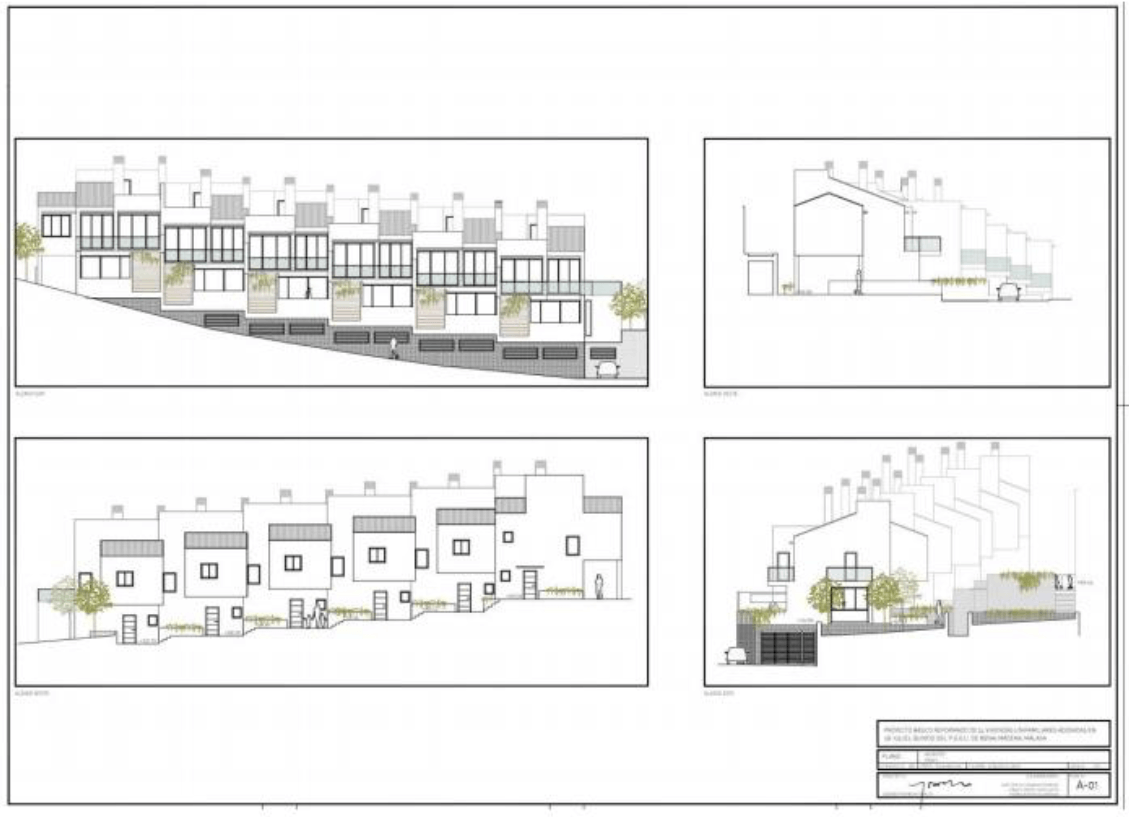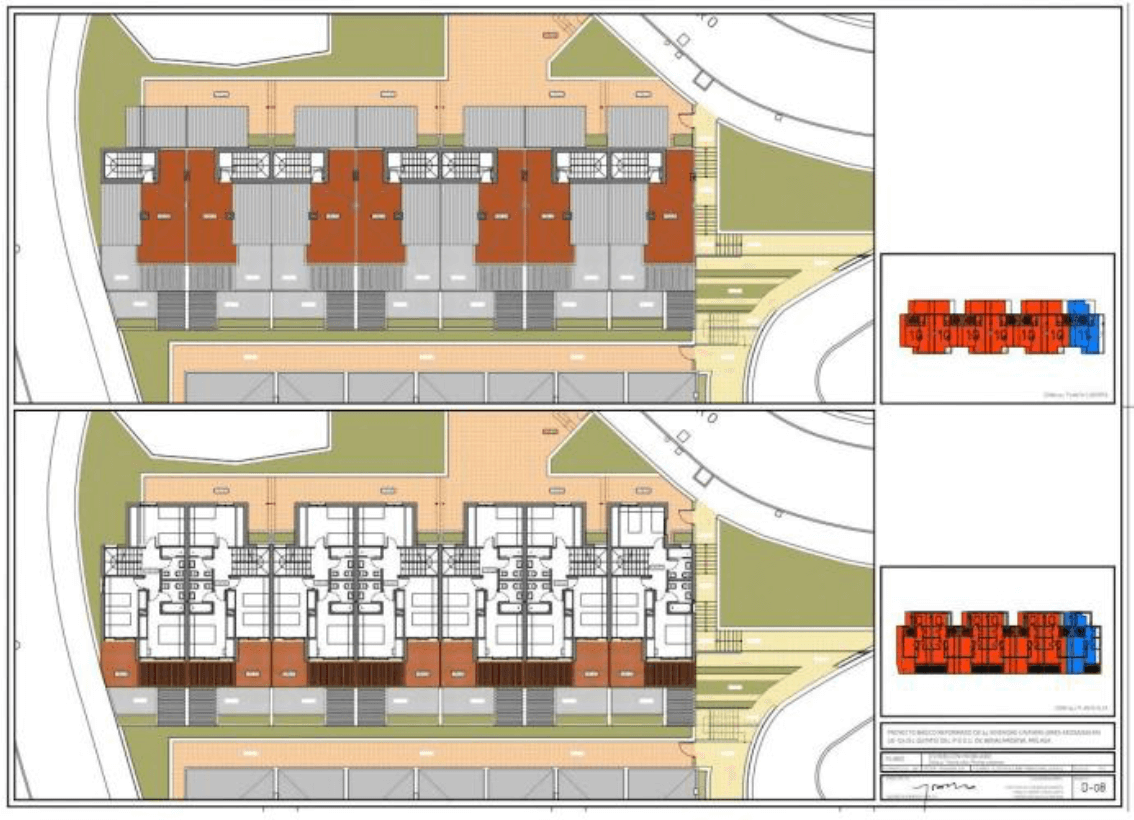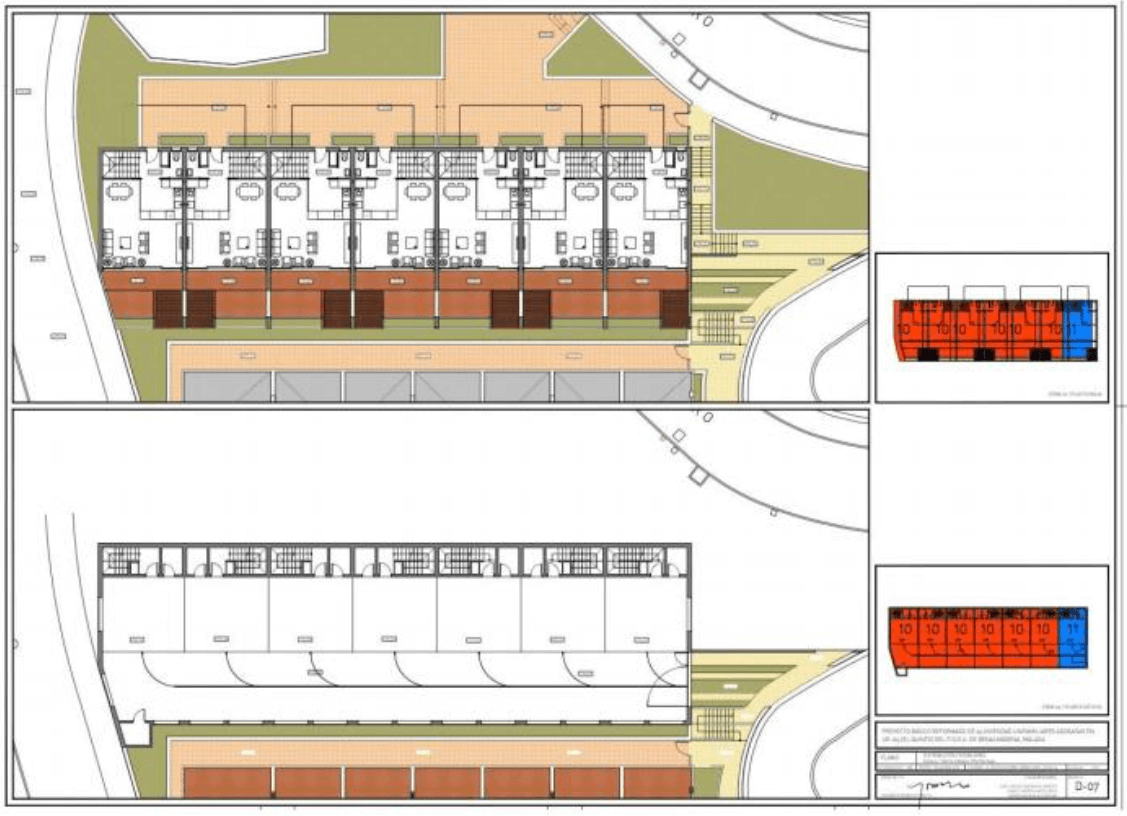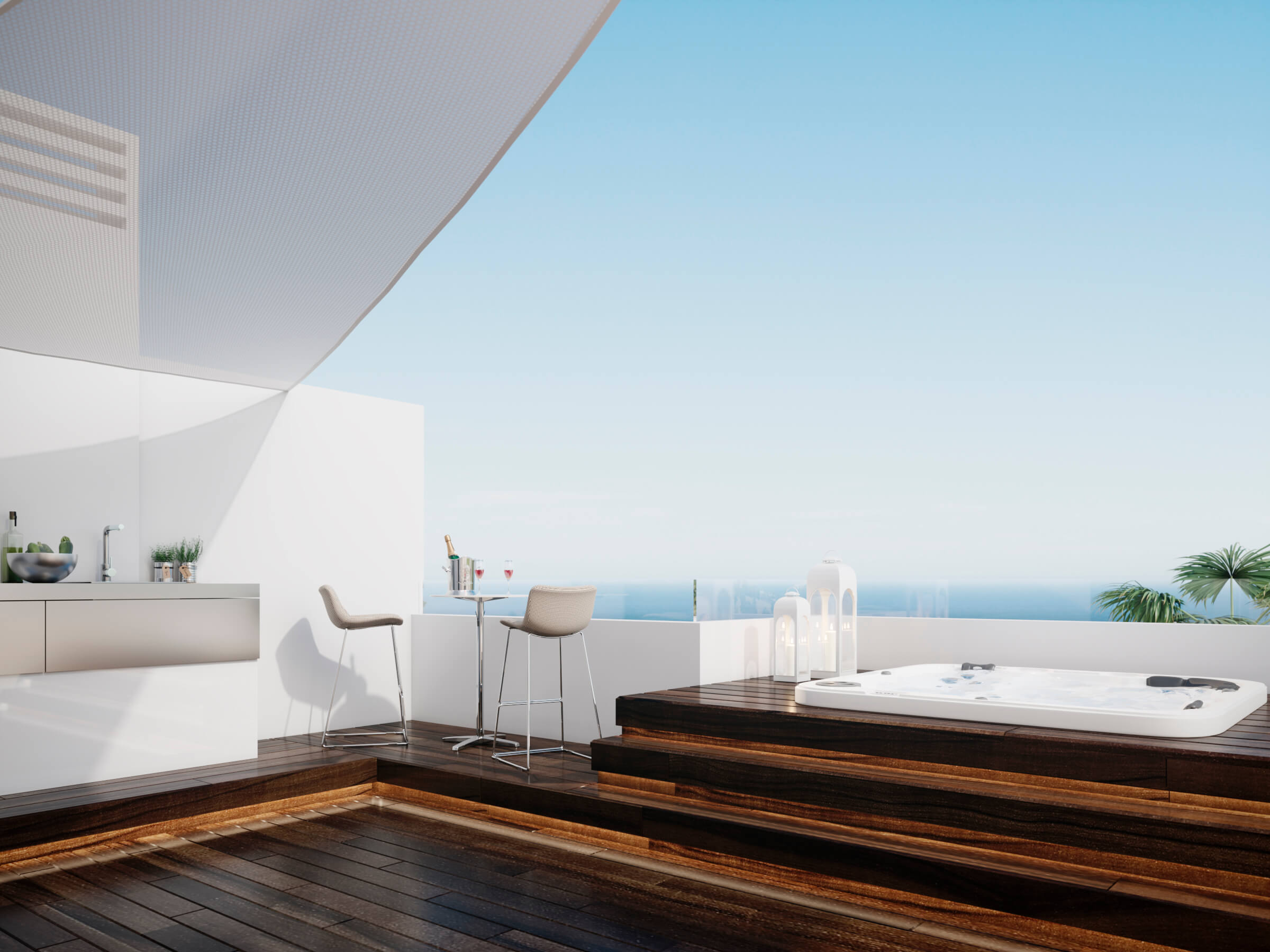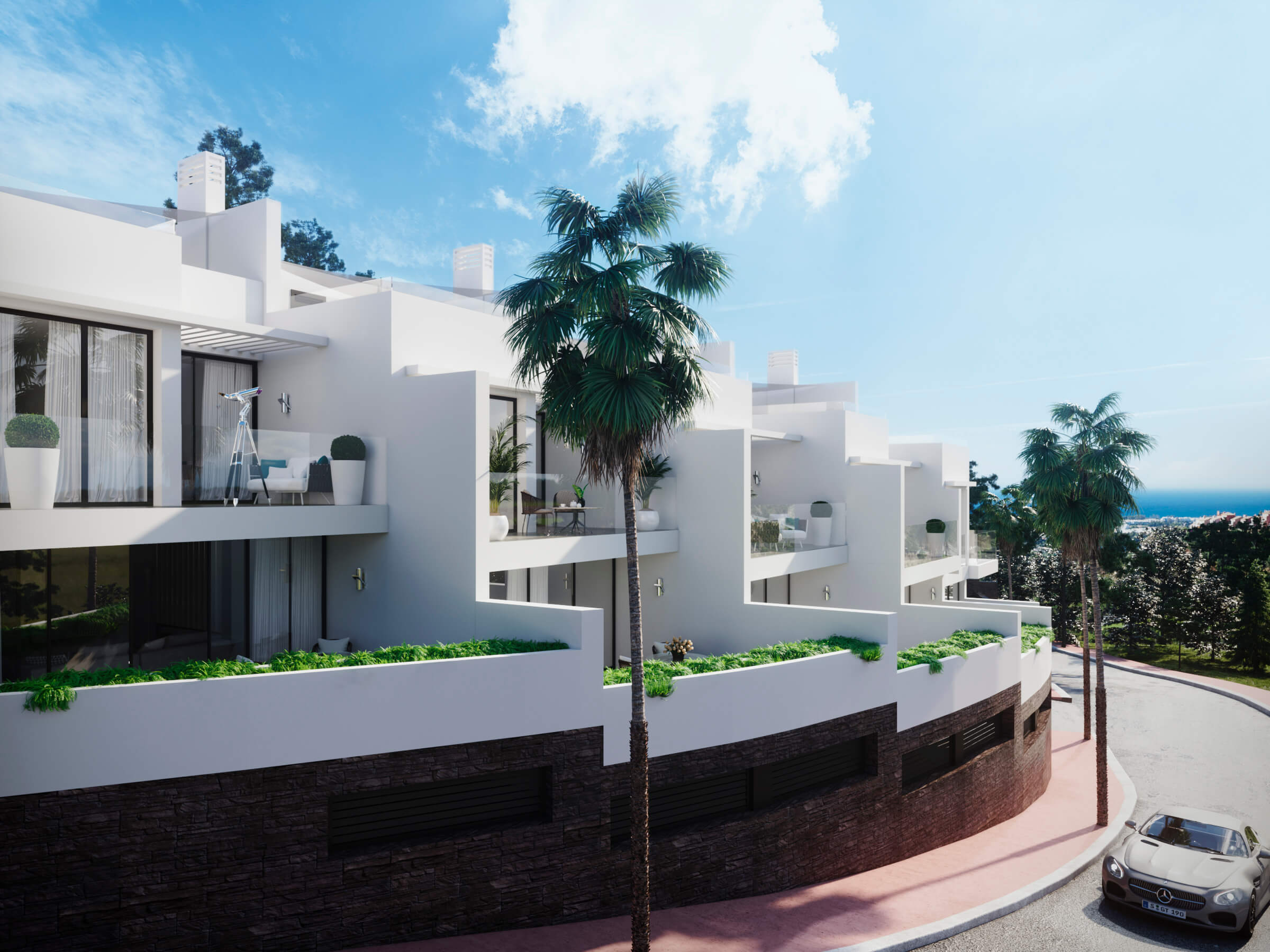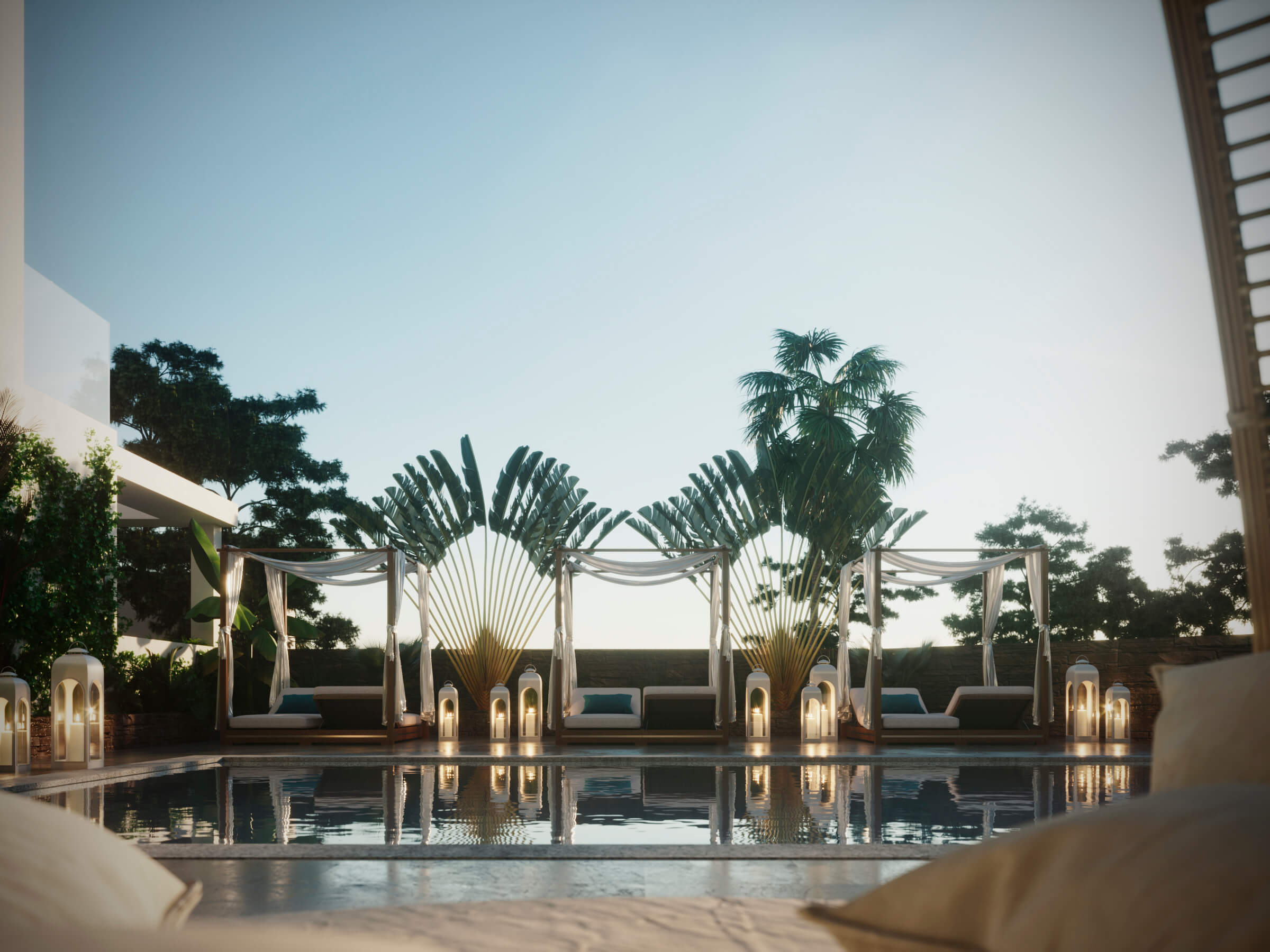 Housers is a platform that facilitates access to equity loans related to real estate transactions promoted by third-party companies, previously analyzed and validated. Housers does not offer financial advice and none of the proposed activities should be considered as such. The analyzes shown in these pages are general information and do not in any way constitute specific advice. The projects illustrated are not subject to the supervision of any national or international financial authority or regulator. The transactions presented are forecasts only and as such, they may be subject to change. Investing through Housers involves risks, including illiquidity, lack of dividends, loss of investment and dilution, and it should only be done as part of a diversified portfolio. Your capital is at risk..