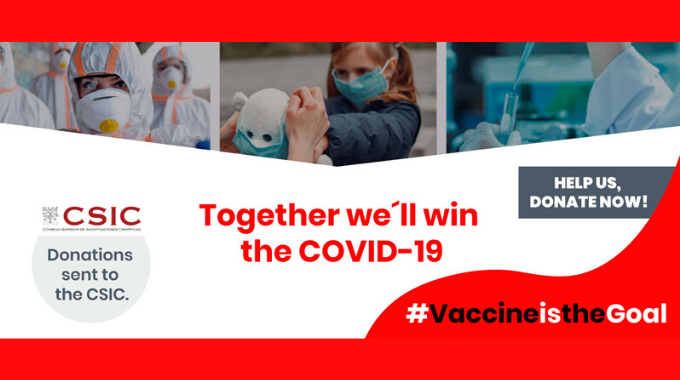 Housers is leading #VaccineIsTheGoal, a fundraising campaign designed for the coronavirus' vaccine research, in the context of a declared global health alert, with a special incidence in Spain.
To this end, a website has been launched, through which anyone can now make a donation. The total amount collected during the campaign will be entirely used for different projects of the Spanish National Research Council (CSIC), focused on the development of a vaccine against the virus.
We are confident that this campaign will complement other much-needed initiatives that have already been launched, to help develop an unprecedented scientific challenge, the development in the short term of a vaccine against COVID-19.
"In critical moments, is when we have to give the best of ourselves. We face a great challenge and all the help is much needed, which is why we decided to throw ourselves into this project and take advantage of our platform, to do our small part as urgently as possible to put an end to Covid-19. Without a doubt, it is an honour to do it in collaboration with CSIC", comments Juan Antonio Balcázar, CEO of Housers.
In this initiative, Housers is not alone, it has the collaboration of companies such as Paymatico, Royal Comunicación, Evercom and the Universidad a Distancia de Madrid (UDIMA).
Will you join the movement #VaccineIsTheGoal?