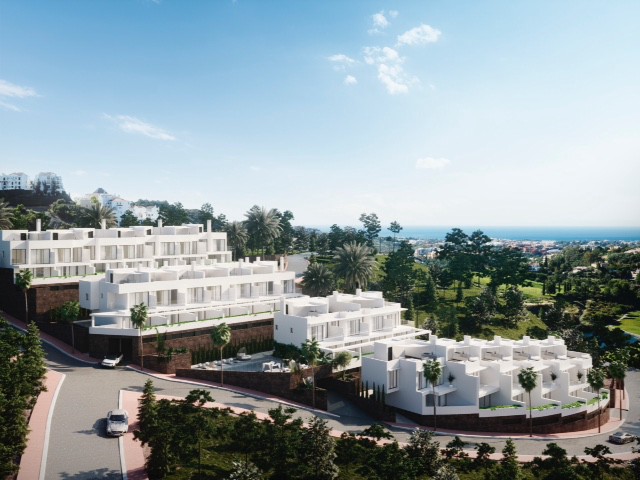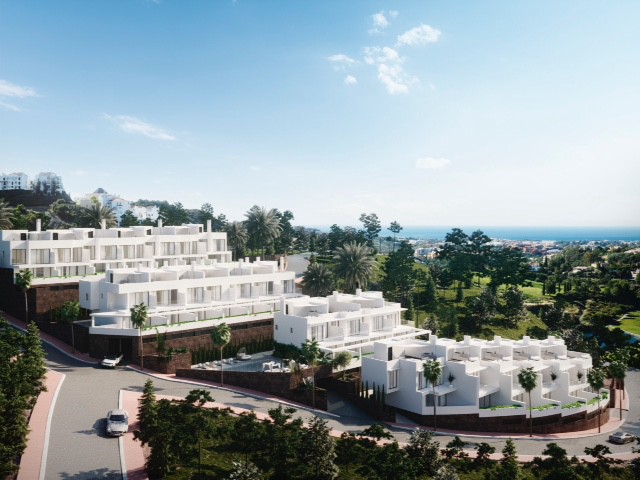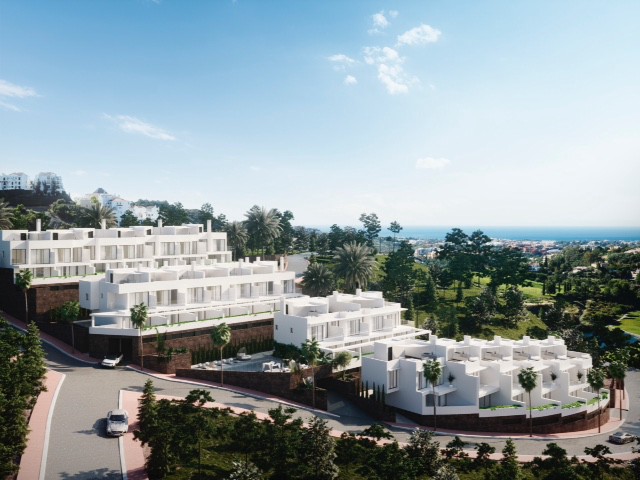 Beautiful architecture and environmental awareness have never been so close.  With the rising demand for modern homes, the property market is in abundance with contemporary styled villas. But they are not all the same.                  As a matter of fact, recent changes in build methods are having a positive impact on the construction industry and they can be even more impactful if combined with energy saving solutions.This is the case of Go Green Spain, the project developer of the latest opportunity Bellevue Green, that creates timeless homes where the architecture pays careful consideration to the environment through design and functionality. It enables the company to guarantee an energy efficiency "A".
Time-lapse video of construction process from Go Green Spain.
Go Green utilizes a personalized approach when building houses which aimed to the delivery of a comfortable and healthier living space. Scale plans are produced to reflect the decisions and requests made by customers in accordance to the topographical study of the land and the aforementioned budget.  Provisional plans are sent to them for an overview and a continuous correspondence with clients is maintained until the final plans are approved. Furthermore, all construction is regularly monitored by external sources (Technical control) to check they conform to regulations and our exceptionally high standards.
This is not everything. There are two critical features that Go Green implements and they seem to be the solutions under which the future of construction lies. They are:
Passive windows & Aero-thermal heating and cooling system;
Modular construction.
Passive windows
They are windows that ensure high light transmission, excellent thermal insulation and protection against solar radiation. Obtaining significant energy savings and contribute to reducing CO2 emissions in to the atmosphere, thereby protecting the environment without losing the luminosity and transparency of traditional glass. Both in winter and in summer owners will be able you to enjoy sunlight with important energy savings in addition to a home which is better insulated from outside noise. At Go Green within all of their "key in hand" projects, they ensure installation of "intelligent Glass". Windows are of the highest quality and are treated to overcome these problems.
Aero-thermal heating and cooling system
Aero-thermal heating is considered a renewable energy system due to its ability to extract energy from the air and transfer it to another place in the form of cold or heat. Energy is transmitted to a heat pump, which uses a thermodynamic device to transfer heat and heat or refresh your home according to your needs. This form of energy cannot be exhausted, amounting to considerable savings on heating bills. The major advantages of aero-thermal heating are:
Optimum internal temperatures;
Ambient temperature all year around;
A healthier living environment;
Huge savings on energy bills;
An Eco-friendly system.
Modular construction
Modular homes unlike manufactured homes are placed on permanent foundations.  The modular build system refers to when part or all of the structure is built off-site (95%+), utilising modern production techniques combined with precision engineering within a climate and quality controlled factory environment. They are simply homes which are built off-site! More specifically, they have these characteristics, which are:
They must conform to specific rules, guidelines and building codes that often surpass those of traditional on-site homes. Regulated by third party inspectors;
Modular homes are "Real Property";
Modular homes appraise the same as their on-site counterparts do, and do not depreciate in value;
Home loans and mortgages are the same for both modular builds and traditional;
Insurance premiums are the same for modular builds and traditional;
Taxes on modular builds are the same as onsite built homes.
On the other hand, modular homes are becoming an industrial revolution due to the many benefits they are associated with. They are:
Modular homes are considered a form of Green building;
Efficiencies in production within closed quality controlled facilities;
Precision engineered machinery combined with computer generated design, results in uniform product;
Accuracy and reduction in timescale;
Reduction in waste = predictability in material cost;
Consistent levels of craftsmanship, removing all inefficiencies associated with a traditional build method = A Standardised quality;
No design limitations: can be customised which means dreams can be created;
Material all stored internally not exposed to elements before being treated;
Fixed price.
To conclude, it is no surprising that the construction industry is favouring the modular build method and is moving quickly in this direction. Modular homes deliver superior quality specifications, with a better energy efficiency. They are constructed in a fraction of the timeframe  and all for a similar price as their on-site counterparts. Last but not least, if this method is combined with innovative solutions to optimize the energy consumption, such as passive windows and cooling systems, it seems that we will soon be proud not only of our houses' design but also of their energy efficiency and sustainability.
Do you think that many real estate companies will embrace these changes? Housers thinks so. Visit Housers  and see how we are distrupting the real estate industry through the use of innovative and green solutions.