The house sales data of May 2016 continue to indicate that the Spanish property sector is in a great momentum. According to the latest data published by the National Statistics Institute, there have been 23,6% more houses sold than in May 2015.
This corrresponds to 36.425 operations in May 2016. A level that has not been seen since January 2013, when 39,920 homes were sold, stimulated by end of the tax relief on home-ownership.
Thus, including May 2016, house sales have had four consecutive months of annual increases. The increase was somewhat lower than the recorded one during the month of April when operations soared 29% year on year.
The main driver of these increases during the month of May has been the second-hand market.
In fact there have been 29,422 homes that have exchanged owner up by 26,7% vs May 2015.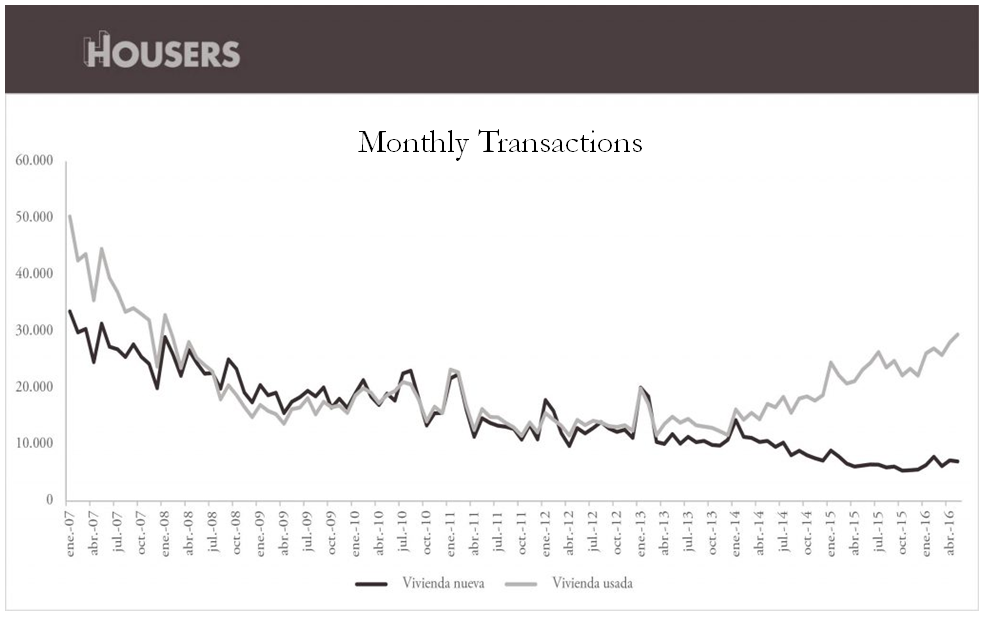 On the other hand, sales of new homes rose by 12% to 7,003 transactions. Approximately 89% of the purchases during the month of May 2016 were free housing and 10,7% was protected housing (with restrictions on who can buy and with limitations on selling). Taking into account the first five months of 2016, housing sales until May 2016 accumulated an increase of 15.8% over the same period of 2015.
The community with the largest number of house sales in May 2016 was Andalusia (7.013) followed by Catalonia (5.591), Valencia (5.082) and Madrid (4.952).
This reconfirms that the property market in Spain is recovering. Now with Housers everybody can participate in this momentum. For as little as 50€ or as much as you want.
Check our opportunities page to see the current projects open to funding and don't miss this opportunity.