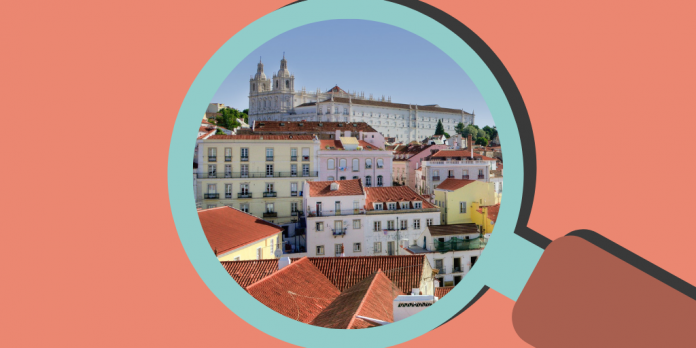 The Portuguese Real Estate market is currently living a great expansion, mostly in the big cities of the country. The great economical flow, the low rental prices (compared to other European cities) to rent a room and the high quality of life are just a few reasons why Portugal is in the sights of tourists, workers, students, Real Estate developers, and investors.
Lisbon: the best city to invest in 2019
According to the Emerging Trends in Real Estate Europe 2019 study developed by the consulting company PwC, Lisbon is the most attractive city to invest in 2019.
In 2018, Lisbon was not even in the top 10 of cities to invest in. One year later, it occupies the first place, surpassing big cities such as Paris, London, and Berlin. According to the study, safe yields and a stable increase of the Portuguese Real Estate market are the main reasons behind the results of the ranking.
From the launch of the platform in Portugal, Housers' investors have already given 4 million euros to Real Estate developers to advance with their projects in Portugal. 2 million only were for projects in Lisbon. Each project was successfully funded, without any occurrences, demonstrating that investors rely on Portugal as well as on developers.
Campo de Ourique was the first Housers' project in Portugal and it is exactly located in Lisbon. It is a Buy-To-Let opportunity that was founded in October 2017 and situated in one of the most luxurious neighborhoods of the city, where the prices constantly rise. The apartment, subject of the opportunity, is on the second lease contract and the rental price has been risen by 50 euros compared to the first one, reaching a total price of 950 €/month.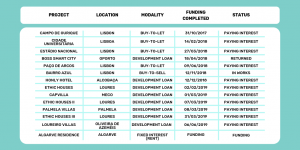 Portugal on the verge of the Real Estate
As said before, Portugal is living its moment with the Real Estate market, not only in Lisbon.
In fact, Faro is one of the regions of Portugal where there's a high demand in terms of Real Estate: Southern Portugal has become more than a vacation destination due to increasing economic growth in the latest years.
Now, thanks to Housers, you can invest in the South of Portugal, specifically in our Algarve Residence project. It as a Fixed Interest (Rent) opportunity with a total yield of 25% in 60 months and it consists in the granting of a loan to a project developer for the purchase a building ubicated in the city center of Faro. It will then subsequently transformed into a student residence composed of 23 bedrooms.
The reasons to invest are not only these ones: if you invest in Algarve Residence, you can get an extra yield of up to 1.50%. Find out more here.