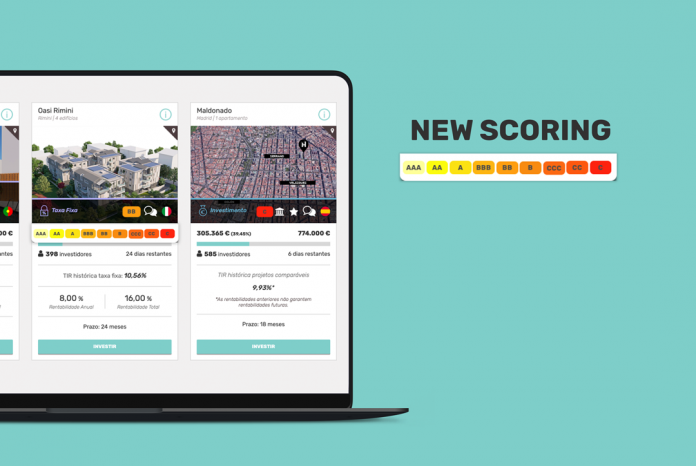 With the arrival of the month of May 2019, there's also the launch of a new scoring system for the projects funded through our platform.
The change has been made in order to align our projects' scoring to a more global and neutral rating system.
Who does determine the scoring of the projects?
With the objective of making our scoring system more transparent and neutral in mind, we asked an external company to do so. We have decided to outsource the scoring system to an external company specialized in real estate risk analysis, with many years of experience both in Spain and in Europe. 
It is a company that works to deliver financial and strategic analysis which name is Silva & Asociados. It is based in Madrid and it is composed of a professional team with many years of experience in the field and which aim is to guarantee a high-quality analysis to small-medium sized company. 
Particularly, they cover everything in regards to the investment, disinvestment and funds world. Silva & Asociados always acts from the customer's point of view and, in our case, from the investors' point of view.
Its team has worked for big firms and with clients belonging to different sectors. Among others,  they prepared analyses and reports for Schweppes, KIA Spain,  IBERDROLA COGENARACION, S.L., THOSHIBA, KPMG S.A., and BRITISH PETROLEUM.
How does the new scoring system work?
With the implementation of the new scoring system, we want to deliver a more objective risk evaluation. In order to do so, Silva & Asociados elaborates two types of analysis:
Static analysis: it consists in the analysis of data taken in a specific moment of time. The data refer to the project developer as well as to the warranties. In particular, they are:
Project developer's experience;
Number of launched projects;
Settlement rate;
Debt rate/net worth;
Asset management rate;
Duration rate;
Rate of return;
Operating rate.
In parallel, a warranties' analysis is conducted and, if it covers the whole loan amount, the scoring system will upgrade. If it doesn't, the scoring will retrograde.
2. Dynamic analysis: it consists in the analysis of data that may occur during the whole life of the project. Therefore, the data are about the project itself.


The scoring changes in terms of valuation, becoming the least risk AAA and the highest risk C. Here's how S&A represents the new scoring system, in alphabetical order: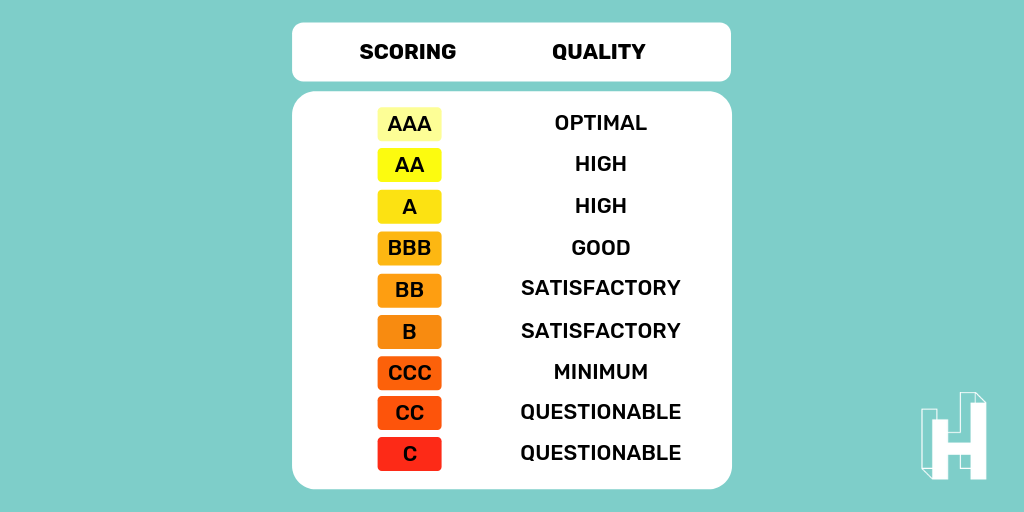 From now on, whenever we will release a project, it will dispose of the new scoring system… stay tuned!