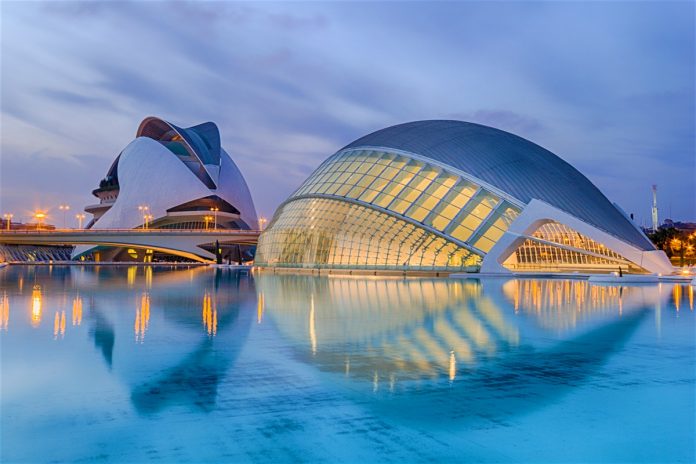 Every investor should have Valencia, Spain on their minds. It is an exceptional time to invest in the Valencian real estate market.
After Madrid and Barcelona, ​​Valencia is the third largest city in Spain, with around 800,000 inhabitants in 2018. When you include the urban areas surrounding the city-center there are nearly 1.5 million inhabitants.
Many people are attracted to Valencia largely in part to its fantastic climate. Thanks to mild temperatures year-round and around 300 days of sunshine per year. The city of Valencia has 19.5 km of coastline so it's not short on beautiful beaches where visitors can take advantage of the year long sunshine.
Valencia has it all: an astonishing cathedral, incredible culture, a flourishing restaurant scene, beautiful beaches, striking architecture… and it's even the birthplace of paella. The city is not only bursting with Mediterranean exuberance, but one of our favorite cities for investing.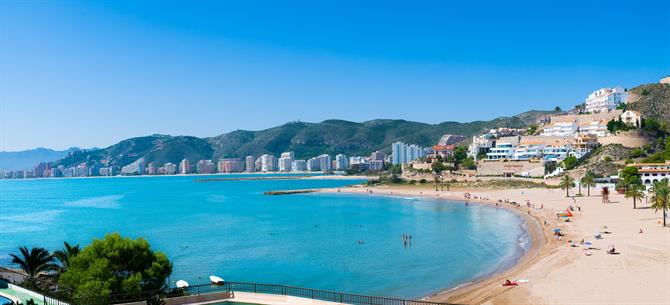 Right now, you can find two Valencia projects in our current investment opportunities online: Ciudad Gran Turia and Torres de Paterna II. Furthermore, we want to make it as easy as possible for you to make your investment in Valencia as profitable as it can be.
For a limited time, if you invest a minimum of €250 in each Valencia project, then we will take away the commission fees of both projects. It couldn't be easier!
As you should always research and look at the numbers before making an investment decision, let us summarize for you how the Valencia real estate market has been doing in recent months, and why we believe so strongly in these investment opportunities.
9.2% year-on-year growth in the housing market.
Housing prices in Valencia have been on the rise, and even seem to be accelerating as of recently. According to TINSA, during the second quarter the average price increased by 9.2% compared to the same quarter of the previous year. But, perhaps, the most important thing is that the value of the square meter has increased in the majority of neighborhoods in the city.
According to the data of TINSA, in nine of the districts of Valencia the prices grew in the second quarter at a double digit rate.
This evolution indicates that the rise in rental prices has begun to move towards the buying and selling market. Always according to TINSA, the average price per square meter is 1,289 euros. In any case, we cannot speak of a bubble yet, despite the revaluation, prices are still 46% below the maximum achieved before the crisis.
Valencia is running out of undeveloped property
Prices aside, Valencia is beginning to suffer a serious problem in terms of the availability of land to build on. According to the latest CBRE study, it in a mere five years all of the undeveloped land in Valencia will be exhausted.
In the words of José Ángel Sospedra, director of CBRE in Valencia: "In general terms, there has been a positive trend for the last 18 months with a great attraction of investment in land and new construction, due to the exhaustion of Madrid and Barcelona"
The ultimate result of such a situation is none other than an increase in prices given the current high level of demand. Last year, purchases increased by 26%, that is over 8,000 homes sold, and demand is only predicted to continue to rise over the next two years.
Rental prices on the rise
In Spain, rental prices rose on average by 4.2% in June of 2018, compared to the same month last year, according to Fotocasa.
However, Valencia far exceeds this figure with an increase of 10.3%.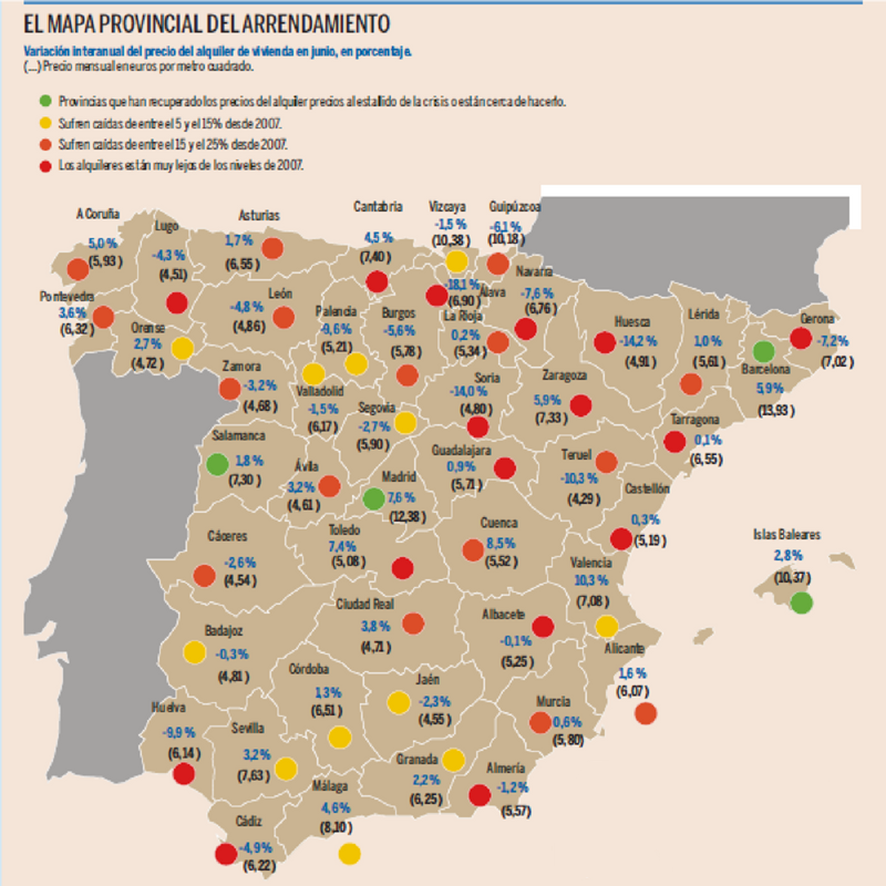 According to Betraiz Toribio, Director of Studies of Fotocasa, prices have leveled out in Catalonia and the Balearic Islands, while in Valencia or Madrid rental prices continue to strongly rise.
Don't miss out on this opportunity to invest in Valencia with Housers, commission free!