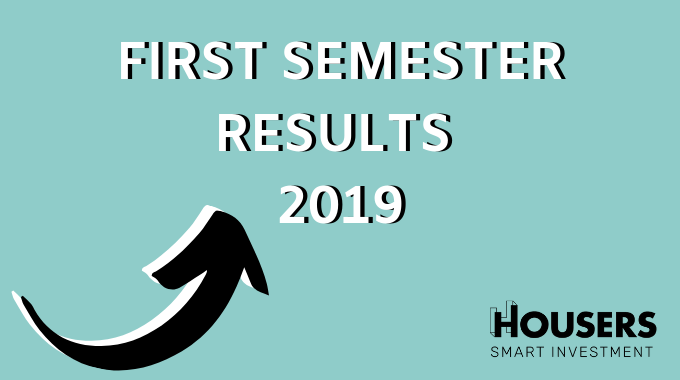 Time flies. It's already July which means that's already Summer, time for vacations and, of course, time for taking a look at the first half of the year's results.
At Housers we always strive to deliver the best-in-class service to our investors and, according to what we have achieved in 2019 so far, it seems that we made it.
Let's take a look at some figures…
During the first semester of 2019, our investors have invested a total of 15 million euros in our projects among Spain, Italy and, Portugal. If we sum it to the total investment that has been made through our platform since its launch, we can proudly say that we have reached 87,5 million euros invested. This amount helps us to keep being considered as the leading Real Estate crowdfunding platform in the South of Europe.
Digging into the funds paid back, 30 million euros have been given back to our investors so far and they consist of a total of 56 projects. It represents the 35% of the total invested capital through Housers and it underlines that the Real Estate developers have stayed committed to our platform, as they trust it.
109.000 users from 155 different nationalities are now part of the Housers community, and the majority of them is from Spain, Italy, Portugal, and the UK. Since 2015, they participated in the funding of 230 Real Estate projects for the construction and/or rehabilitation of a total of 800 properties located among Spain, Italy, and Portugal.
The average investment per investor through our platform is around 7000€, distributed among an average of 7 projects and with the first investment of 1200€. On the other hand, the average IRR of our closed projects is 9,60%.
To sum up, it seems that Housers has been capable of achieving great results during the first semester of 2019 which we consider to depend on the strength of the Housers' business model. It is now solid and ready for new challenges, such as the expansion to new countries. The success is definitely due to a strong mission to which Housers has always been stuck to democratizing the Real Estate investments.
Take a look at our current on-sale opportunities and start/keep investing in the leading Real Estate crowdfunding platform in the South of Europe.