One of the virtues of cities such as Madrid or Barcelona are the attractive that they represent to the national and international youth, that go to those cities looking for bedrooms to rent. The wide variety of courses to be chosen in different Universities, which generates a high renting demand and high profitability.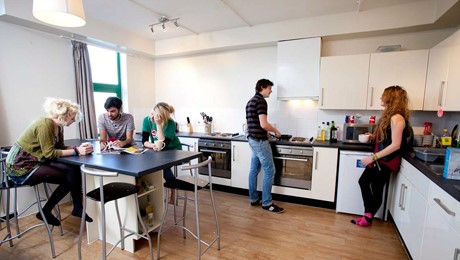 The number of students that moved from other cities to Madrid or Barcelona aiming to grow their education is increasing every year. In both cities the students can choose any degree, master or professional course, and for this reason these are the number one destinations chosen by young people between 18 and 30 years old.
Sharing an apartment is a life style for students that usually cannot afford a property for themselves. Renting rooms in Spain is the option chosen by 70% of them, much more than University Residences, since the prices are higher and they want to have the experience of being independent.
The potential profitability of renting by rooms is huge.
One of the main criteria when choosing an apartment for the students is the distance to the University and good communication with public transport. The most demanded ones have four bedrooms, full furniture, well located and recently renovated.
Alejandro Artacho, cofounder of Spotahome says that "during the scholar year 80% of the renting demand is situated in the rent per rooms in shared apartments. In September those properties increase about 300%"
This residential modality has increased 4,6% during 2015 and is estimated to keep on growing during the following years. In Spain there are 570.000 apartments of this type, 100.000 only in Madrid.
The advantages are not only for the tenant, but also for the owner, since renting an apartment per rooms generates a 30% more income tan the regular renting model. The number of owners that have decided to rent their apartment per rooms in 2015 have increased a 25% at the big cities and the demand still overcomes the offer.
Another advantage in this type of model is the low procrastination. The rooms are usually paid regularly since the parents are the ones responsible for it. The students also usually find themselves substitutes for their rooms in these apartments since they live and interact with a young university environment.
After studying very well the market, Housers have decided to offer you the opportunity of being the owner of an apartment that is right next to the main Academic area of Madrid, close to the most important Universities of the city. The demand in this area by students is extremely high and we can guarantee a high profitability renting this apartment by bedrooms. Take a look in the project and see the numbers for yourself.