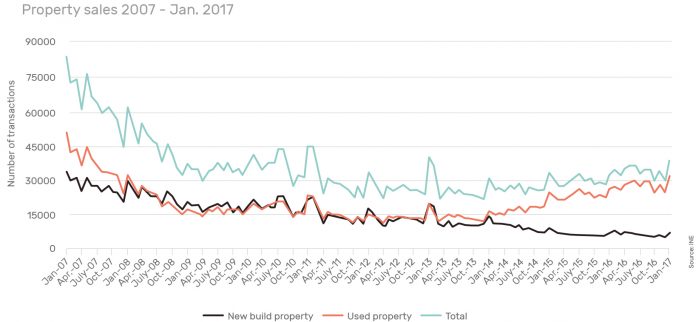 It's time to invest in Spanish property
Investing in property is becoming one of the best options to get more out of your savings in Spain. Now with Housers you have a very easy way to start doing so from anywhere in the world.
The real estate market is working at full capacity at the Iberian country and the latest data on housing sales certifies this information.
Investing in real estate to receive the rent is one of the best ways to receive monthly income.
The data released by the Spanish National Statistics Institute (INE) for the month of January reflects a year-on-year increase of 18.1%. Up to 38,457 transaction, the best data since January 2013.
Last year the normalization of the market was confirmed with over 404,000 transactions while 2017 starts on the same positive path, which makes investing in properties one of the top options to take into account.
This way, the amount of housing transactions in Spain chains three consecutive years of rise and is at its highest level since 2010.
During 2016 the real estate market moved in Spain 60,837 million euros, which represents an increase of 17%, according to the Ministry of Development.
Used property at the top of the list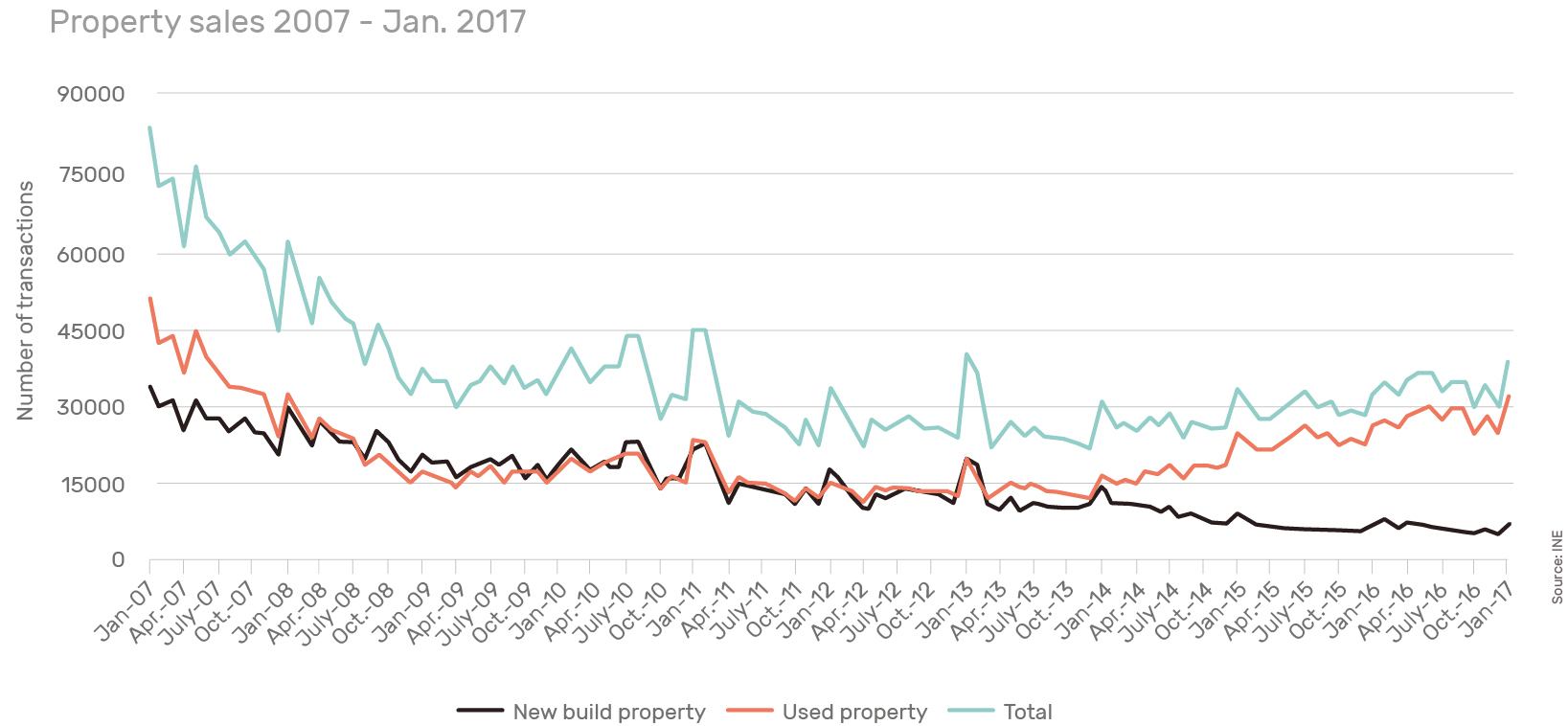 The main engine continues to be the used property due to the scarce of new construction that has been taking place in recent years.
In the first month of the year, sales of used homes recorded the highest figure since January 2008, reaching 31,628 transactions, 20.7% more than the same month in 2016. It is the best registered data for the last nine years.
The prices are increasing and the continuous growth of the market makes investing in Spanish property one of the best available options in Europe.
In Housers, we assist you with your investment by providing studies, statistics and information about the market and individual projects by:
Analyzing the growth prospects of the area, something that we do through our Big Data tools and the experts and analysts of our real estate department.
Taking into account all additional expenses, taxes, community fees, etc. That entails the purchase of a property and that in Housers we carry out by presenting you a complete business plan where all these expenses are taken into account.
Invest from anywhere in the world* and make the best out of your savings by profiting from Spanish highly profitable real-estate market. Go to Housers.com and check our available opportunities.
*except for countries at high-risk and non-cooperative jurisdictions. (Bosnia and Herzegovina, Syria, Iraq, Iran, Afghanistan, Vietnam, Laos, Yemen, Ethiopia, and Uganda)