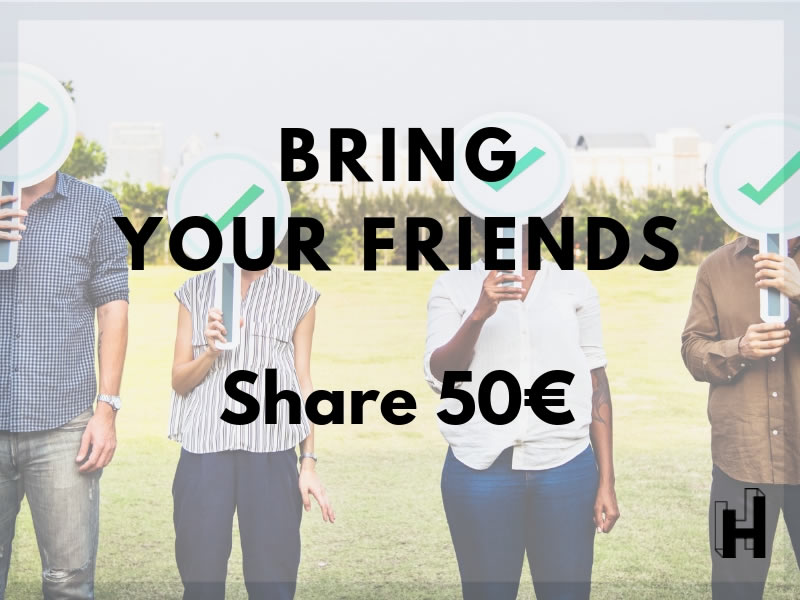 Tell a friend
Thank you for helping us grow and for your trust!
We will give you €50!
25€ for you and 25€ for your friend.
Invite your friends to join our Housers community. You will get €25 and your friend €25 to keep on investing at Housers when your friend make his/her first investment.
There is no limit to the number of friends to invite.
Spread the word!
As of January 31st, 2017, the amount received by this promotion can only be used for investments on the Housers platform and cannot be withdrawn.
Only applies to investments in opportunities in funding phase. Marketplace transactions do not apply for the eligibility of this promotion.
CONTINUE