New investment opportunity in the north of Madrid!
Type of opportunity: participative loan Type of investment: BUY - TO - SELL(purchase, renovation, and sale in 18 months)
The purpose of the Sánchez Preciado project is the grating of a loan to a project developer for the purchase, renovation, decoration, through the Home-Staging strategy, and the ultimate sale in 18 months of a property located in the district of Moncloa.
Why investing in Sánchez Preciado?
Average IRR equivalent projects 9.93%
Marketing based on the Home Staging strategy.
As an investor, you can always sell your investments through the Direct Communication Channel (DCC).
The scoring of this opportunity is C.
The property is well connected with the rest of the city thanks to the many underground as well as bus stops that are close by. Within 3 minutes walking there's the Franco Rodríguez metro stop which serves line 7.
Valdezarza is a neighborhood in the district of Moncloa, in the north of Madrid. It is a quiet area where you can find the Ciudad Universitaria of Madrid, home of the Complutense University and the UPM. There are also many parks, shops, supermarkets and any kind of service that are necessary for daily life.
The apartment, located on Calle Sánchez-Preciado 25, has a total area of 77 m2 and it is on the second floor of the building and it will be completely reformed with new furniture and decoration thanks to the Home-Staging's strategy. The final distribution will be as followed:
Living room with American kitchen;
Three bedrooms;
Two bathrooms.
The renovation will be carried out according to the turnkey model and, since the budget has already been set, there will be no more changes of any kind.
The project developer will be responsible for carrying out all of the tasks and management necessary to make the sale, execute and control the rehabilitation of the property, including carrying out the marketing strategy. In addition, the project developer is also responsible for following up throughout the life of the project and responsible for performing all of the necessary tasks for the day to day management of the property.
Invest in the Moncloa district of Madrid!
Location
Floorplan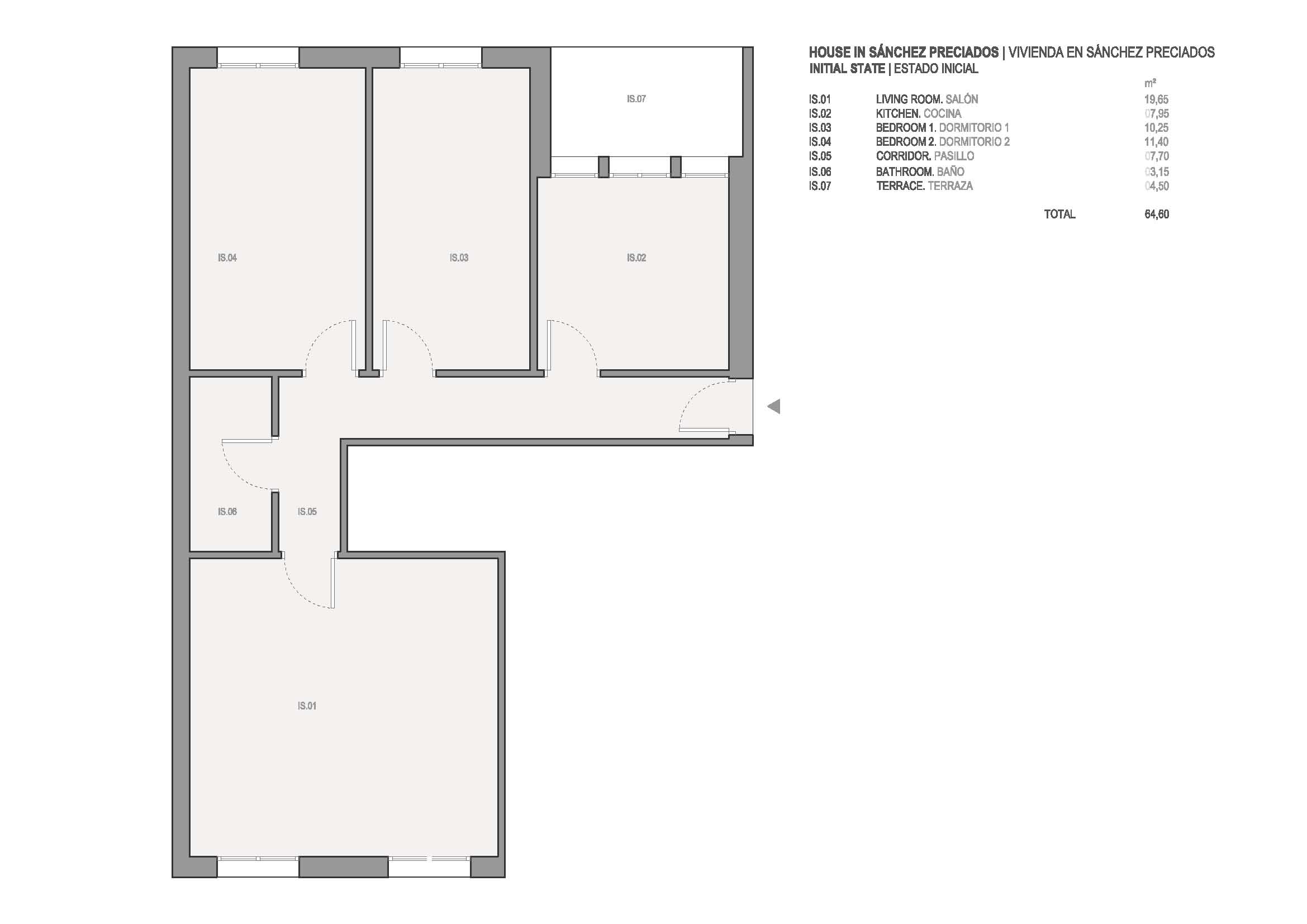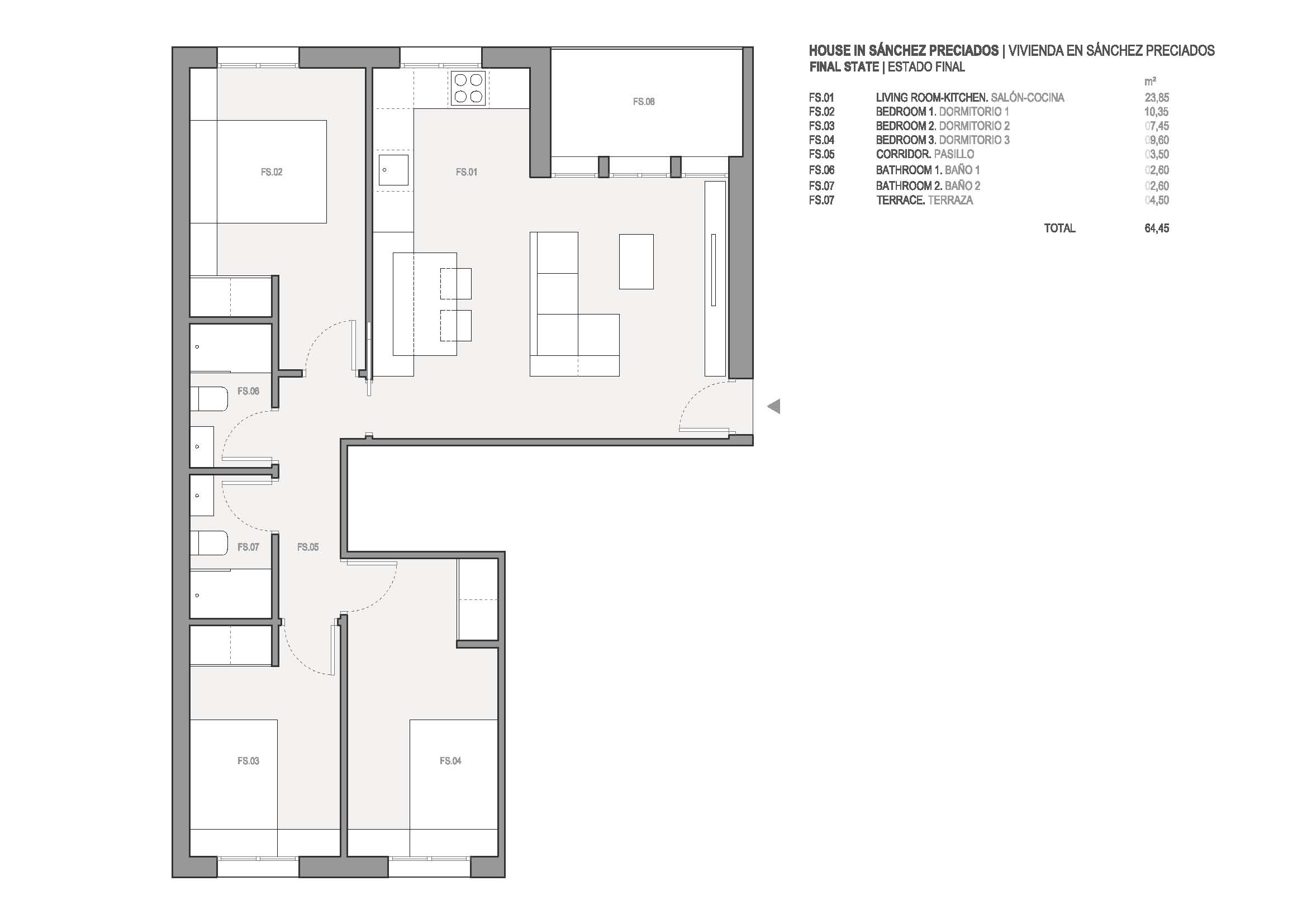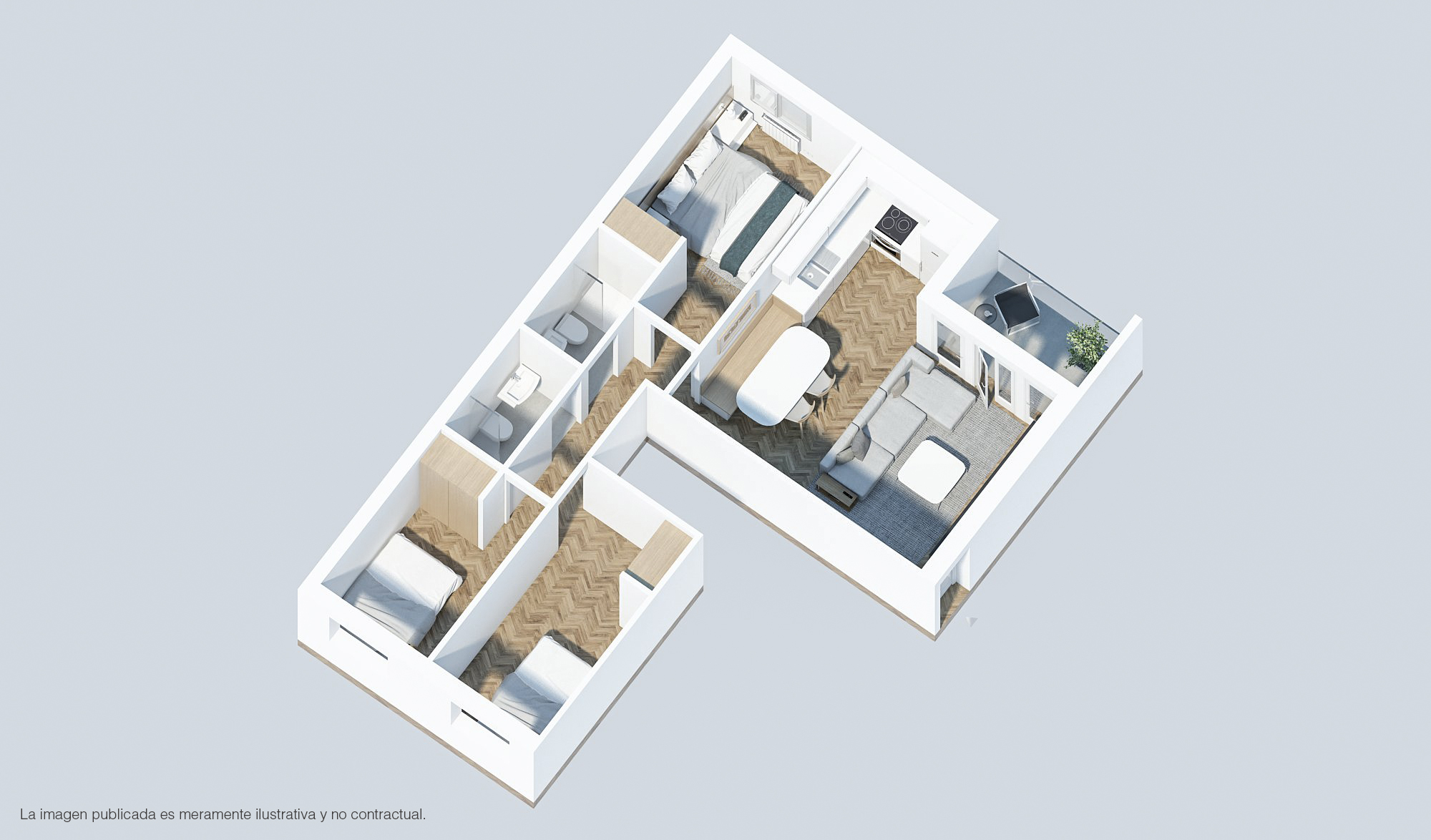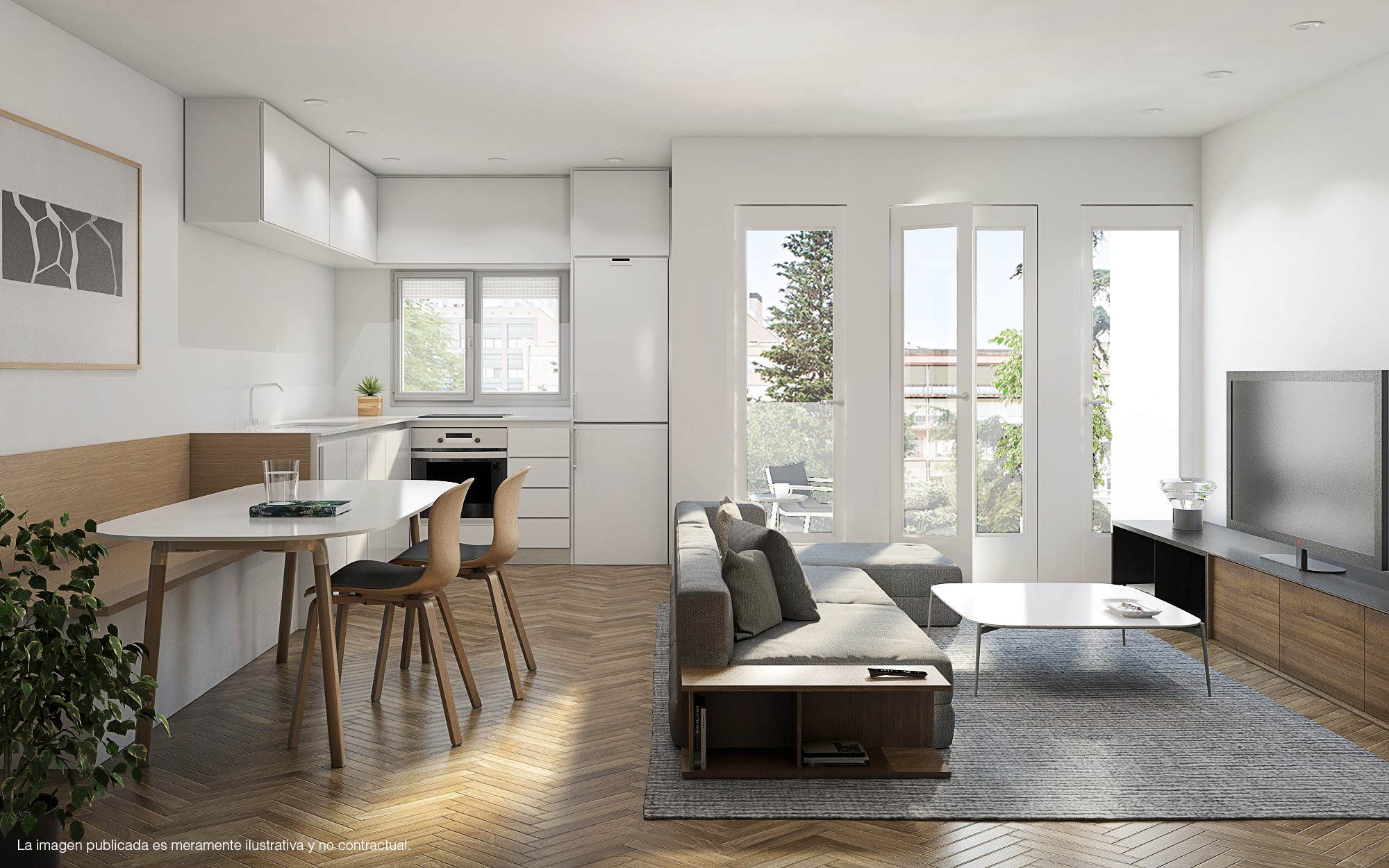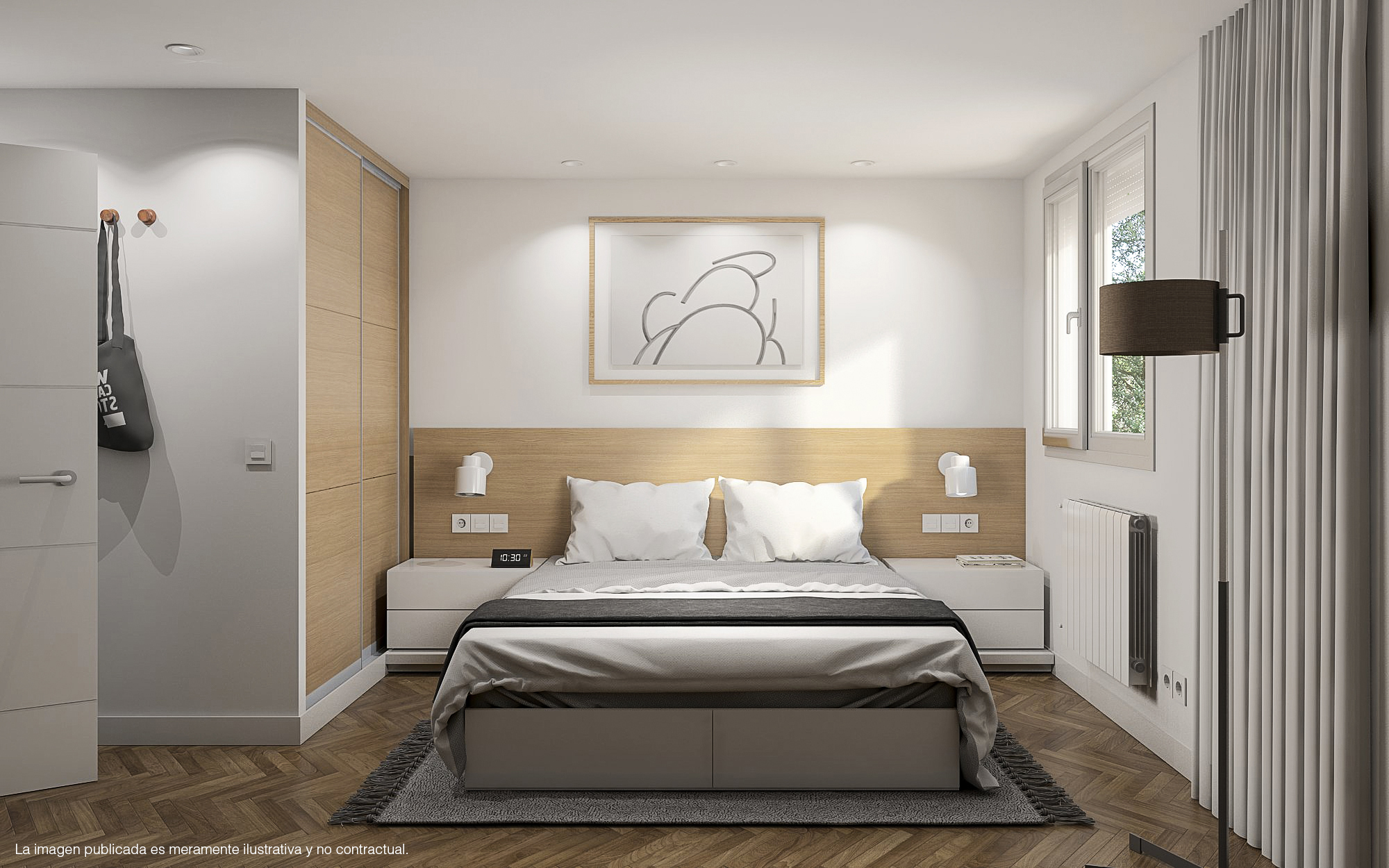 Housers is a platform that facilitates access to equity loans related to real estate transactions promoted by third-party companies, previously analyzed and validated. Housers does not offer financial advice and none of the proposed activities should be considered as such. The analyzes shown in these pages are general information and do not in any way constitute specific advice. The projects illustrated are not subject to the supervision of any national or international financial authority or regulator. The transactions presented are forecasts only and as such, they may be subject to change. Investing through Housers involves risks, including illiquidity, lack of dividends, loss of investment and dilution, and it should only be done as part of a diversified portfolio. Your capital is at risk..