New development loan opportunity in Italy: Poggio del Sole with an interest of 7,5% in 12 months!
Type of opportunity: Loan Modality: Development Loan
Poggio del Sole consists in the granting of a loan to a project developer for the acquisition, rehabilitation, and sale of a villa that was built during the 70s-80s. The project is located in Lucca's hills, more specifically in Monte San Quirico.
With a total area of about 2000 m2, the project is only 3,5km away from the city center of Lucca.
It is important to underline that:
The project developer is a solid company with many years of experience. It has already funded two projects through Housers (Marina di Massa and Belvedere di Lucca).
Strategic location, only a few minutes from Lucca city center.
The developer offers the additional guarantee of two partner companies.
Being a development loan opportunity, you will not have to wait for the sale of the villa, you start earning income from the first month until the developer repays the entire loan. The interest is 7,5% in 12 months only.
The scoring of this opportunity is C.
Lucca is a city and comune in Tuscany and it is well known for its historical city center, its unique monuments and most importantly for its walls that were built back in the 16th century. The majority of its income derives from tourism and, in the past few years, from medium-sized companies, especially those that operate in the wine industry.
The villa is located in Via Monte San Quirico, it has a total of two floors and it is well preserved. Therefore, the project consists of modernizing the installations, the interiors, the exteriors, and bringing it back to the market.
Once the rehabilitation will be completed, the distribution will be as followed:
Ground floor
Hall.
Stairs to the first floor.
Living room with chimney.
Bathroom.
Large dining room.
American kitchen.
First floor
4 bedrooms.
3 bathrooms.
Wardrobes room.
A 60 m2 terrace.
Basement
Double garage.
2 laundry rooms.
1 bathroom.
A 70 m2 gym and leisure area.
In addition, the sponsoring company, which is named LASTASTA, has already concluded two projects with Housers. It is the case of Marina di Massa and Belvedere di Lucca, both financed in less than 24 hours. It has many years of experience, mostly in brand new constructions in Italy.
Finally, it is important to know that Argos (similar to the agreement with GOC in Spain) will carry out the monitoring of this type of projects so that there will be a permanent control of all the capital that investors contribute.
Invest in a development loan in Lucca and diversify your portfolio!
Location
Floorplan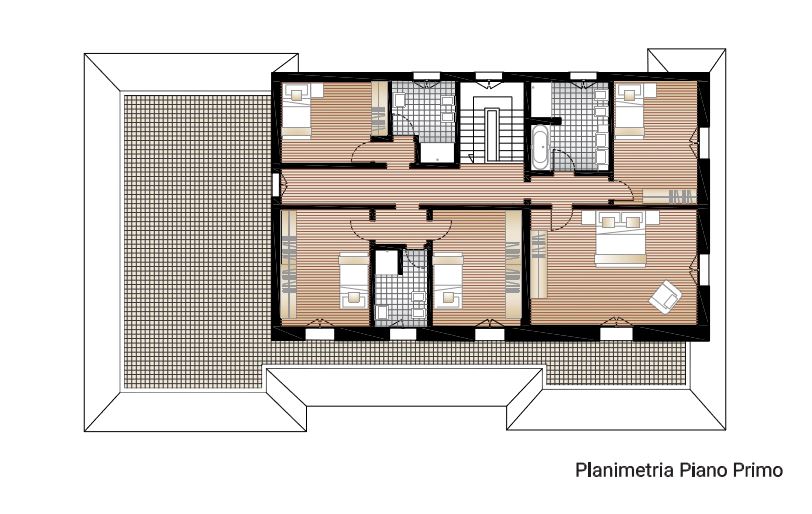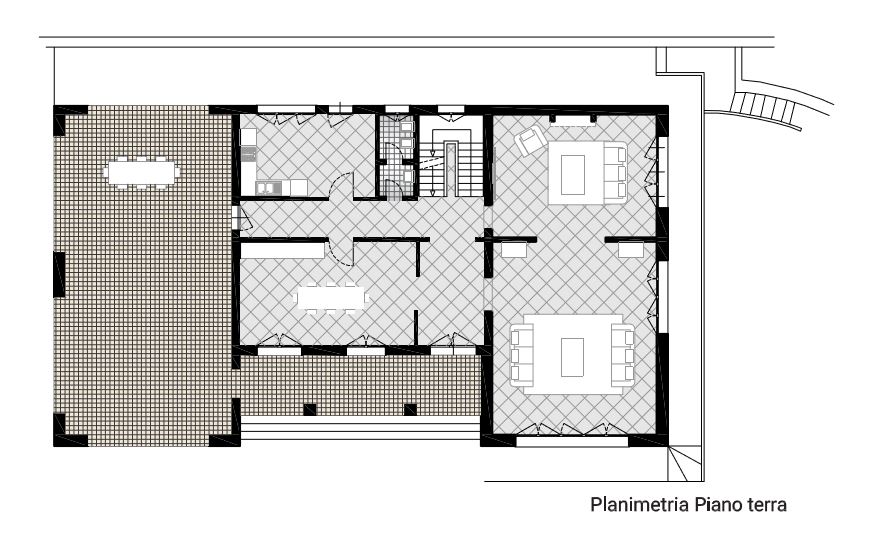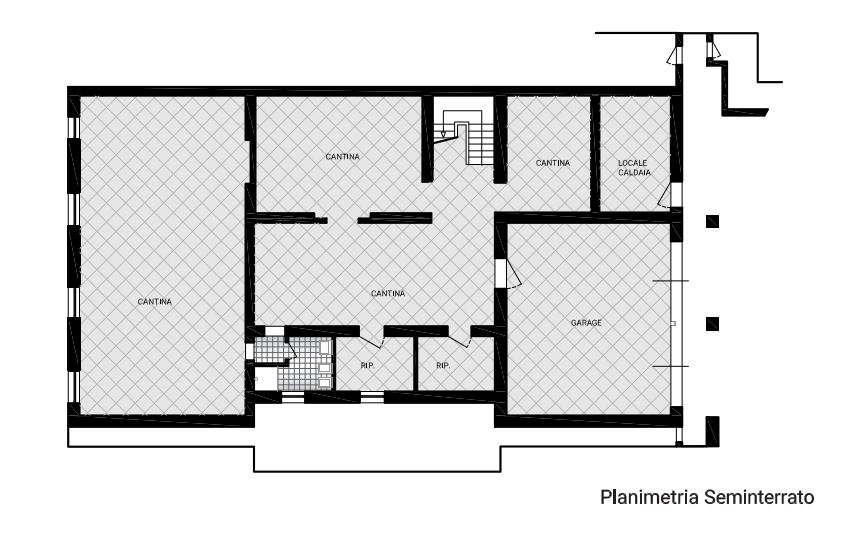 In Spain, Housers is a crowdfundig platform registered next to CNMV (Spanish Regulator) with register number 20. Housers is a platform that facilitates access to loans related to real estate transactions promoted by third-party companies, previously analyzed and validated. Housers does not offer financial advice and none of the proposed activities should be considered as such. The analyzes shown in these pages are general information and do not in any way constitute specific advice. The projects illustrated are not subject to the supervision of any national or international financial authority or regulator. The transactions presented are forecasts only and as such, they may be subject to change. Investing through Housers involves risks, including illiquidity, loss of investment, and it should only be done as part of a diversified portfolio. Your capital is at risk.
.