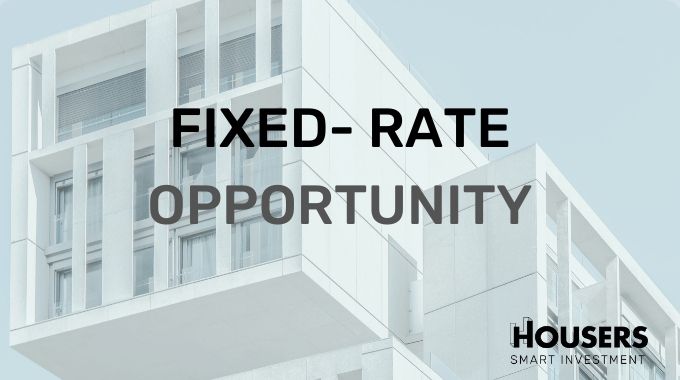 They are medium-term opportunities (12 – 36 months), where a fixed-rate loan is provided to a Real Estate project developer. In this case you begin generating an income from the first month in function of the interest previously established with the project developer, and after the valuation of the entire project on behalf of the Real Estate, legal and finance departments.
How does one obtain earnings from the fixed-rate opportunities in Housers?
In fixed-rate loans, interest is received monthly until the developer repays the entire loan. This includes opportunities not only in Real Estate, but also in the Green and Corporate lines.
Discover our FIXED RATE opportunities!