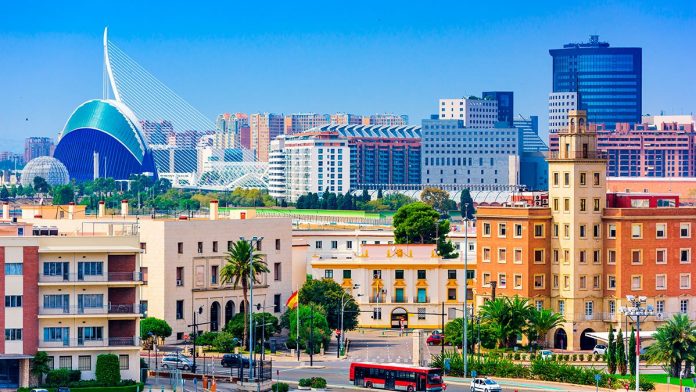 Valencia, after Madrid and Barcelona, is the third most populous city in Spain. It is known not only by being one of the main metropolitan areas of the country, but also as a tourism destination. Only last year, Valencia received over 1,9 Million tourists, that mainly travelled to the city for Business or to enjoy its wonderful coast.
Since last year Valencia has been one of the main hosts of our projects. We have successfully funded 10 properties in the city and the numbers proof that we were right! Valencia's market is going up and is one of the safest markets to invest in Europe at the moment.
Property transactions

The market is starting to move in the city, mainly due to foreign investment. The moving sum of property transactions for the last 12 months increased in the first quarter of 2017, closing at  9,685 transactions, a 6.74% growth compared to the previous quarter. Until the end of the year it is estimated that this numbers will go up to 10,000 transactions.
Price increase
The property price also continues to rise in Valencia, closing the first quarter of 2017 with a 2.26% increase compared to the previous quarter, accumulating a 4.55% rise annually. We believe that there is still a run-over on the price in the city of Valencia and a rise in which it will exceed 1,550 €/ m2 looking forward at the second quarter of 2017,  being able to reach 1,600 €/m2.
New opportunity in Valencia: Senda del Aire
We have recently opened a new opportunity in Valencia: A fixed rate loan for  a project developer. As you know in this type of opportunities the project developer will be the only responsible to pay our investors estimated yields; but having a rising city as Valencia hosting the project is definitely another great factor that backs up the opportunity!
The project consists in 18 properties, of each 12 are already reserved. They are located in a great area of Valencia, less than a kilometre away from the centre of the city, and the developer is already processing all the necessary licenses to begin the construction.
The annual yield will be of 10% of your investment!
Click here to learn more about the opportunity and become one of the investors to benefit from Valencia!