New data on granted mortgages also demonstrate the recovery of the Spanish Real Estate market.
The latest publication of the granted mortgage data by the Spanish Statistics Institute (INE) of May shows again an increase in the number of granted mortgages.  During last May there were 26.579 mortgages signed , which are 34,1% more than in the same period of 2015. With this increase, the market accumulates 24 consecutive months of growth, showing that credit flows again, which favores the real estate sector significantly.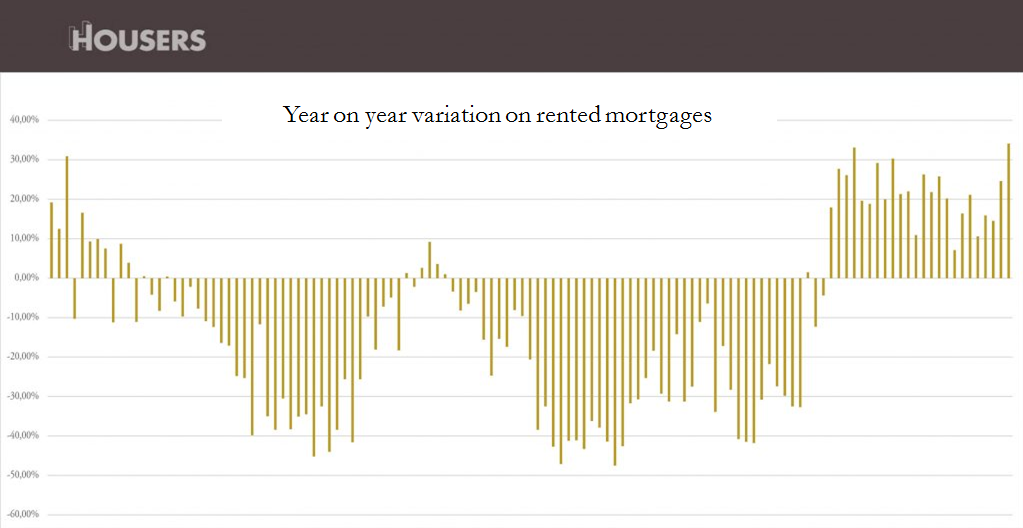 When comparing the number of granted mortgages in May vs April we see an increase of 12.6%. Year to date we see a rise of 19,7% vs the first 5 months of 2015.
In absolute numbers, the communities with the highest number of granted mortgages in May were Andalucia (4,916), Catalonia (4,495) and Madrid (4,366), on the other hand when looking at capital provided, Madrid (620,8 M€) is leading  following by Andalusia (566,1M€) and finally by Catalonia ( 505,1 M€).
The average amount of the granted mortgages during the month of May was 104,480€, this average amount of mortgages is slightly reduced by 0.8% compared to a year ago when it reached 105.272€.
However, this reduction has not resulted in a decrease in total borrowed capital in May, which grew 33.1% year on year, so that financial institutions conceded 2776 million euros in mortgages for the purchase of housing.
See full INE press release here