Spain continues to yield positive data of its economy according to the latest report from Global Growth Outlook (WEO) of the international Monetary Fund (IMF), which acknowledges the Spanish economy to grow in Europe during 2016 and 2017.
Taking the set of developed economies into account, Spain will be come second after the US of growing economies. The growth forecasts of the world economy, published in April, have been reduced a tenth in this new report for 2016 (3.1%) and 3.4% next year.
The document focuses primarily on the uncertainty in the European Union for the referendum in the UK. It ranks as the main culprit for the reduction of forecasts and calls it "a significant risk to the global economy."
Given the current situation, Spain has become the main engine of the European economy for the coming quarters.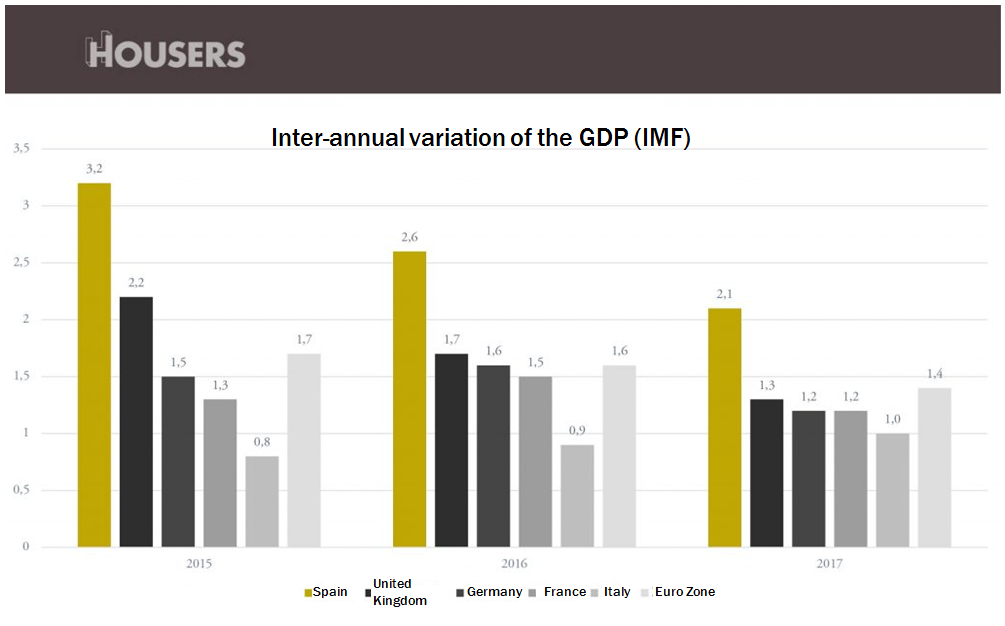 The economy of the eurozone as a whole has also seenits growth forecasts recessed two tenths to 1.4% by the current uncertainty in European markets after Brexit.
Spain will grow above the main European countries, according to the IMF.
With respect to other advanced economies, the international Monetary Fund has also been forced to reduce Japan forecast for 2016 by 0.2 percentage points due to the effects of Brexit which is likely to result in a strenghteningof the yen thus limiting growth.
In China on the other hand, growth it has rebounded by 0.1 percentage points to 6.6% in 2016 and has not been projected no change in 2017, to 6.2%. Brexit effects in in this case are moderate considering the reduced trade flows and limited to the UK financial ties.
In short, given the current uncertainty within the European Union Spains ranks as the economic engine.