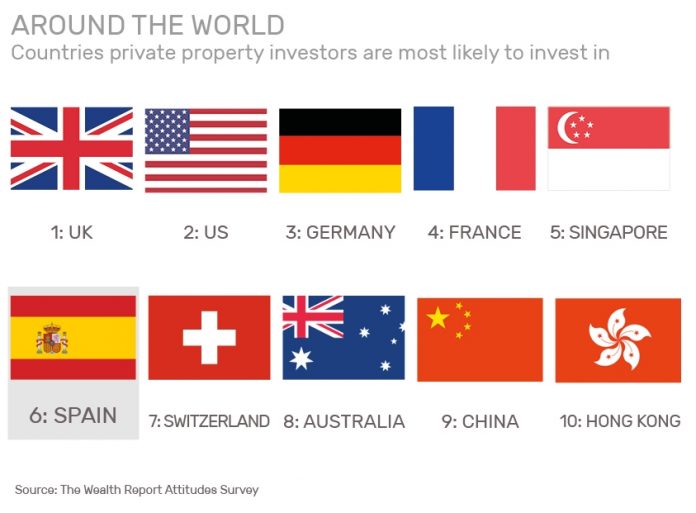 Spain, among the top 10 countries in the world for investing
Knight Frank, the largest real estate consulting company in the world, has published its latest report: "The Wealth Report 2017". This report has been published since 2006 and for the first time, Spain appears as one of the top 10 countries for investing in real estate.
Carlos Zamora, Spanish director of the company has pointed in the following order the most attractive countries for investing: United Kingdom, United States, Germany, France, Singapore, Spain, Switzerland, Australia, China and Hong Kong. Spain occupies the 6th position in this list. He also states that 36% of foreign investment in Spain during 2016 came from private funds above 30 million Euros.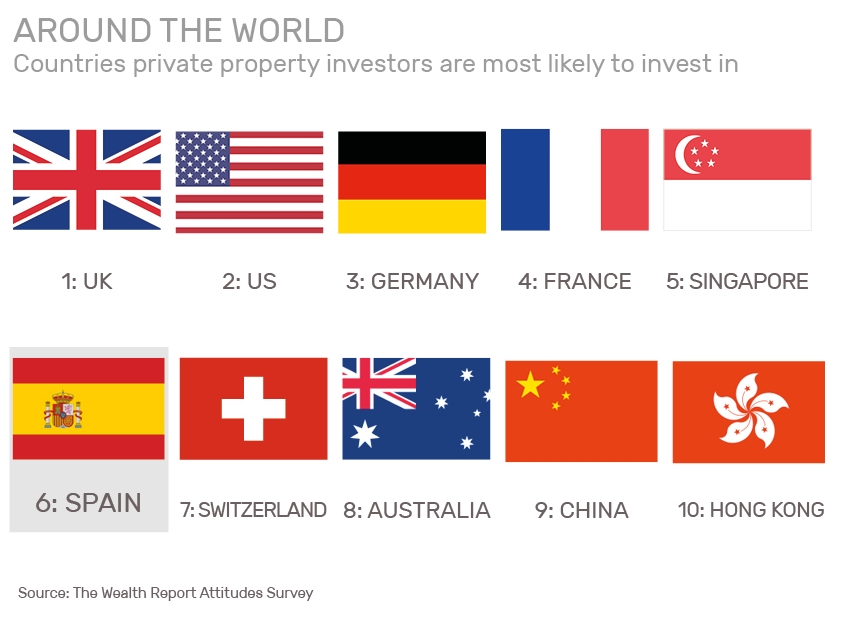 "Madrid is one of the key investment points of the country"
The managing director of the company Humphrey White says "Investors feel really comfortable investing in Spanish residential market"; and that "Madrid is one of the key investment points of the country". He also says that "For the first time since 2008 logistic assets are also generating great interests". The prices in the country are recovering fast after the crisis, and will continue to do so for at least another decade.
The Prime International Residential Index (Piri), also published by Knight Frank, frames five Spanish cities among the most popular residential real-estate destinations in the world:
Barcelona – 19th position
Madrid – 29th position
Ibiza – 33rd position
Majorca – 49th position
Marbella – 81st position
Madrid, occupies the 18th position on the most expensive square metre in the world in a ranking that is headed by New York, Hong Kong, and Monaco, the three most expensive cities in the world. Experts say that the prices in the city only tend to rise in the upcoming years. According to the study, at the moment, with one million dollars you could acquire 134 square metres in a prime area of the Spanish capital.
Housers gives you the opportunity to invest in the main cities where Spanish real-estate market is rising, from only 50€, so you can diversify your money and benefit from highly profitable real-market, from any part of the world.
Source: The Wealth Report 2017 by Knight Frank