Spain at the aim of foreign investors
After the Spanish economic crisis generated by the Housing bubble, the real estate market is recovering at steady pace and the official reports and data show that in the following years a significant increase will be perceived in the market. Foreign investors are attracted again to the Spanish market.
Their return began in 2015, when experts started to forecast this increase, but 2017 is definitely the year when largest growth is expected.
According to the latest report by "Multionacionales por marca España" this return is due to 4 different causes:
Economic factors.
Geostrategic factors and infrastructures.
Factors that influence the quality of life.
Other factors of economic relevance.
The activity of foreign companies in our economy suffered severe consequences due to the economic crisis.
Nevertheless, the important efforts that are taking place in the country, such as the restructuring of the financial sector, fiscal adjustment or labour reform have helped foreign investors to recover their trust in the Spanish market. If we add to this reform the geostrategic factors and the qualitative aspects that traditionally have characterized Spain as an attractive destination for foreign investment, we can say that the full recovery of the Spanish market is imminent
A recent study published by Investinspain.org quoted the "Financial Times" on a selection of "The most attractive cities in Southern Europe to invest" and among them there are 6 Spanish cities: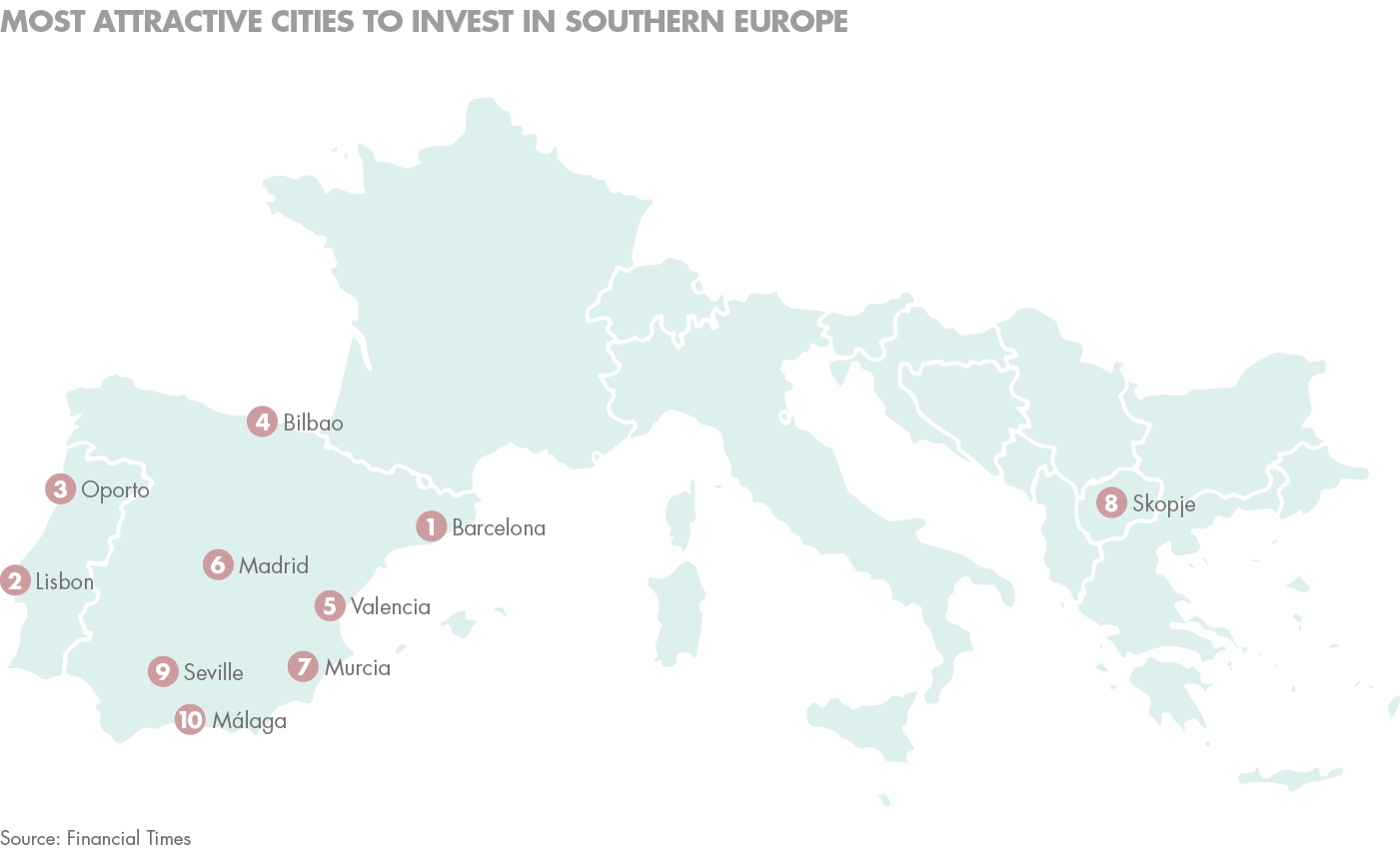 Specifically in the real estate market, Spain is booming at the moment, not only due to the reactivation of the sector and great perspectives in short-middle term, but also because of the bubble that is coming up in many other European countries.
"A housing bubble is coming up in many other European countries."
The European Systematic Risk Board (ESRB) have recently stated in their report called  "Vulnerabilities in the EU residential real estate sector" that countries such as Austria, Belgium, Denmark, Finland, Luxembourg, the Netherlands, Sweden and the United Kingdom are under severe risk of Housing bubble, since their price of property is peaking.
European Central Bank has also alerted last November of the danger in these countries and has advised that actions should be taken immediately to avoid a crisis. Spain in the other hand, is considered healthy and is not in danger at the moment, which invites investors from all over Europe to return to the Spanish market.
Housers selects properties in the most profitable Spanish cities, at the moment we have funded almost 50 projects, including offices, residential properties, malls, restaurants, retail stores, etc. Our investors currently own properties in Madrid, Barcelona, Valencia, Marbella and Palma de Majorca.
Join our Housers community and take your piece of our highly profitable Spanish real-estate market.