The restaurant business is booming in Madrid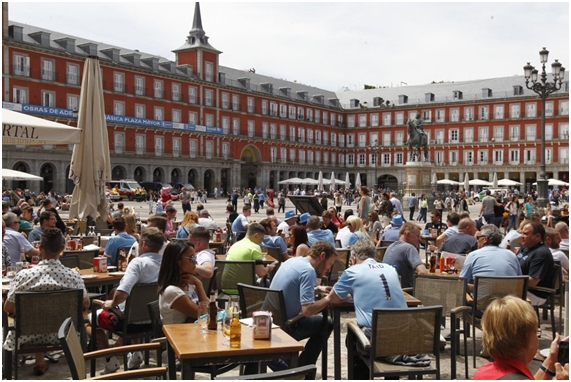 The fact that one of Spanish most famous touristic attractions is food is not news to anyone. People from all over the world come to visit Spanish wonderful touristic sites, but also spend a good amount of their time trying its restaurants.
What has changed is that, after the economic crisis, Spanish people have also decided to go out more often and try the variety of dishes that each region has to offer which has generated a severe increase in the market. Gastronomy is getting more popular and it is reflected in new restaurant openings that tend to grow even more in 2017.
2016 was a great year for the restaurant business in Spain, since a total of 2,205 new restaurants were opened, of which more than half were settled in Madrid, according to the report offered by 11870 and QDQ Media
"48% new restaurants chose Madrid to start their business"
Specifically, 48% new restaurants chose Madrid to start their business, which means 768 more openings than Barcelona, which gathered 14%, while in Valencia 81 new restaurants were opened.
The report shows that restaurants that choose Spanish food are the ones that have a higher share of the market. The Mediterranean food, and tapas bars and restaurants represent a 41% of the total.
In 2016, according to the data, the Spanish city with most restaurant openings was Tres Cantos (Madrid), where 11 new places have been opened, while the street with more openings was one of the most trendy gastronomic streets of the country: Ponzano (Madrid), with a total of eight new restaurants
Housers selects different types of properties in the most profitable cities in Spain; and this time we have selected a restaurant in the heart of Madrid. The property is a Spanish styled restaurant in the heart of the city and is fully furnished and equipped to start working as soon as it is rented. Take a look at the project and check the high yields that this opportunity could offer.
Source:  Europa Press