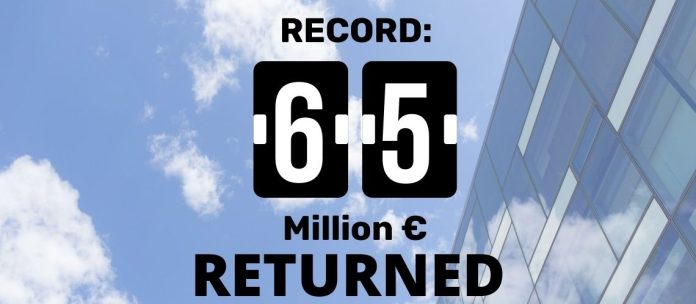 In February 2022, Housers has once again set a record in the history of Spanish crowdfunding by exceeding 65 million euros returned by developers between capital repayments and interest payments.
Developers have already returned 127 projects with an average IRR of 8.21%. In total, 96 projects have been returned in Spain, 22 in Italy and 8 in Portugal.
 By 2022, the developers are expected to return a further 17.7 million euros to investors through the repayment of 67 projects.
Best regards.
The Housers team.