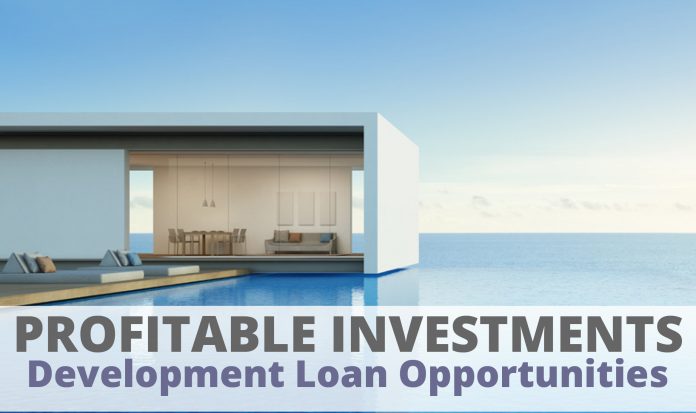 The search for profitable investments to put your savings to work is one of the main tasks you should focus on. The development loan opportunities are medium-term investment opportunities (12 – 36 months) where you lend money to a real estate developer in exchange for a fixed interest rate. Your money starts generating income from the first month, depending on the interest rate previously agreed with the developer.
The specific interest rate depends on each type of opportunity. The evaluation of the entire project is carried out by the real estate, legal and financial departments of HOUSERS .
Normally, the development loan opportunities you'll find at HOUSERS are new construction projects in any city in Spain, Italy and Portugal.
You can read all the information about the characteristics of this type of investment here .
DEVELOPMENT LOAN, profitable investments: Average annual return of 9.58%
The DEVELOPMENT LOAN opportunities represent around 20% of the investments of our users.
Here are the reasons why they are profitable investments:
• The average annual return so far is 9.58%.
• 12 projects have been financed,
• They have distributed more than 230,000 € of returns in less than one year.
• A 100% financing success rate.
You can check all the data in detail in our statistics here.

DEVELOPMENT LOAN opportunities are the ideal projects if you want to achieve an annual return between 8 and 10%.
Regardless of your investor profile, it is always interesting to diversify your portfolio as much as possible. If you want to see an example of how you could distribute your investments according to your profile, don't miss our article. 
Current status of the DEVELOPMENT LOAN projects
Then, in summary, we want to show you the current status of the fixed rates published in HOUSERS.
All the opportunities published and financed so far are distributing interest.
Regarding the license, in general, from the request of the license to the corresponding city council, until their response it usually takes an average of 6 – 8 months. However, in cities like Madrid, this license can be delayed up to a year.

For more investment opportunities, head over to Housers.com to see what is projects are available today. Do not miss them!