Spain is going through the reactivation of the real estate market and the results are clear. The prices and transactions have been increasing since the past year and experts say they will continue to do so significantly in the following years. It is estimated that in total the prices will increase 5,5% in 2016 and 6,8% in 2017, and this forecast will not change if the European Central Bank does not change their current monetary policy.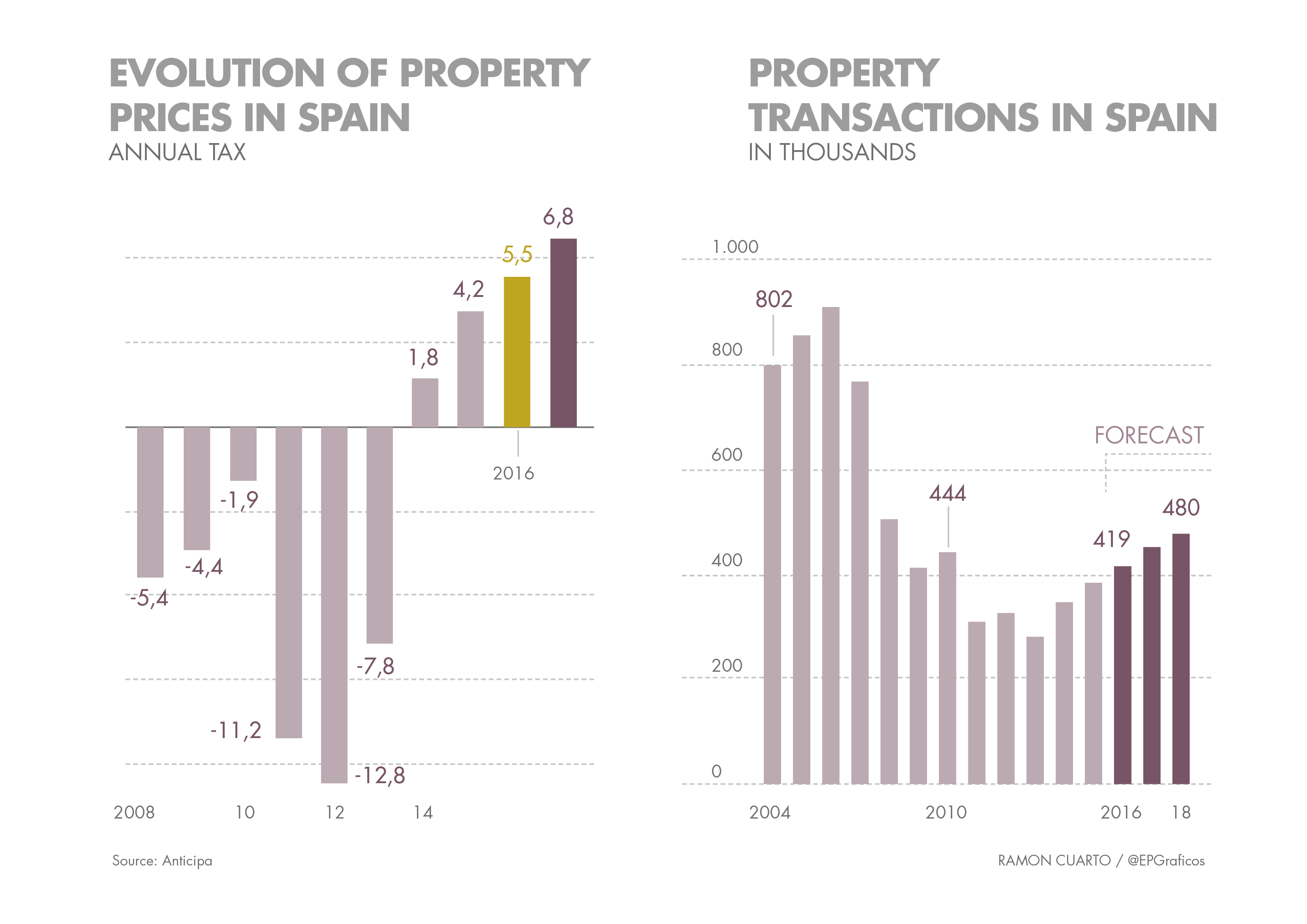 According to the study: "Perspectives for the real estate market in Spain 2016-2018" those numbers are even higher for Catalunya, whose prices are expected to grow 7,5% in 2016 and 8,9% in 2017. Josep Oliver, author of the study, says that the production of properties in Spain will reach 127.000 per year, which is a little less than what the CEOE predicted (150.000 per year), but more adjusted to the demographic level of Spain. According to him, the population between 16 and 64 years old (considered active population), will decrease, but it will be replaced by immigrants who will start coming again now that the economy is being restored.
In 2017 the estimation of property transactions is 450.000 and in 2018 at least 480.000. The prices will continue to rise and the rent price will also increase as a consequence. It is how the cycle works, first the selling price increases and consequently the rent also rises.
This study, and many others that we have seen in the past months, are a proof that Spain is right now, the right place to invest. Prices, construction, and transactions are increasing and will continue to do so for many years. The biggest questions are What type of property? Where? How?. Only time can answer these questions, the best option is to diversify.
Housers allows investors to diversify their property portfolio investing in different types of property in different cities. Every week we open new projects with different characteristics, and you can invest any amount from 50€ reducing the risks and improving your incomes. Take a look in our current opportunities in our website and decide which ones are a best fit for you.