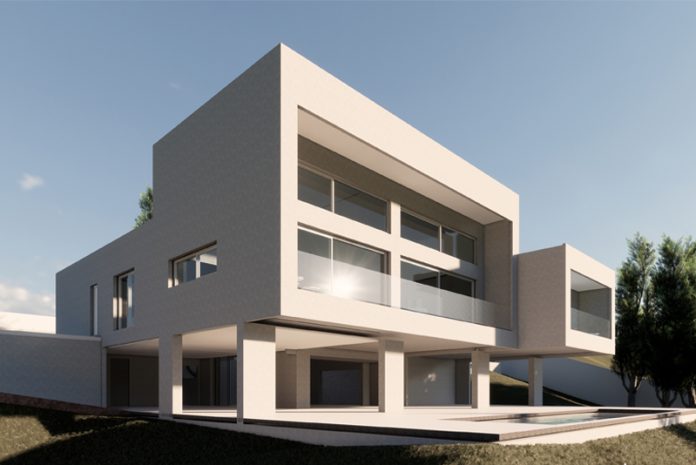 In today's article we want to talk about a new trend in the real estate sector: modular construction.
Modular construction is having very good reception in our country, and its benefits compared to the traditional construction are many. Continue reading below to find out all the advantages of this type of construction.
What is modular construction?
Modular houses are built in factories under strict industrialized processes, just as if they were a piece of furniture. An excellent alternative to the houses of traditional construction.
The modular dwellings come from the union of standardised building elements from whose combination a building is born. Each module corresponds to a separate room such as a bathroom, a kitchen or a living room. Fast delivery times and competitive prices are some of its main advantages.
In recent decades the sophistication of modular housing has increased and thanks to new methods and technologies, large modules can be built and transported anywhere. This has allowed modular houses to become a great choice for those looking for a holiday home or a permanent home.
Benefits of modular construction
Modular construction allows you to save many costs during the construction process. In addition, their delivery times are considerably shorter than in traditional construction.
But the advantages of modular construction don´t end here. Modular construction is developed under detailed criteria and rigour. The construction system of these dwellings, based on concrete panels don´t require special maintenance and the production processes are subject to greater control tan how it would be in a traditional work.
Another benefit of modular housing is energy efficiency. Due to the materials used in their manufacturing process and the reduction of holes and air currents, they have an excellent thermal insulation system. This helps you achieve thermal comfort within it, reducing air conditioning systems and consequently helps you to reduce costs on electricity and gas bills.
Modular dwellings can be easily dismantled, thanks to the fact that the modules are ready to be assembled and disassembled, allowing the dwelling to be moved from one place to the other. In addition, the possibilities for reform and expansion are always open, as thanks to its modular construction new spaces can easily be added. This characteristic is undoubtedly one of the main advantages of modular dwellings, as dwellings are perfectly adapted to the needs that may arise in the future.
Invest in modular housing
Discover Modular Home Madrid, the first opportunity published in Housers to invest in the construction of a modular house with a swimming pool in Las Rozas (Madrid) which will be used as a showroom for the marketing of modular housing over the next 3 years.
What are you waiting for? Don´t miss this unique chance!
Housers is a platform that facilitates access to loans related to real estate transactions promoted by third-party companies, previously analyzed and validated. Housers does not offer financial advice and none of the proposed activities should be considered as such. The analyzes shown in these pages are general information and do not in any way constitute specific advice. The projects illustrated are not subject to the supervision of any national or international financial authority or regulator. The transactions presented are forecasts only and as such, they may be subject to change. Investing through Housers involves risks, including illiquidity, loss of investment, and it should only be done as part of a diversified portfolio. Your capital is at risk.