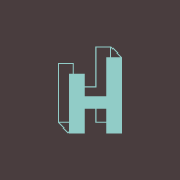 Housers is the first real state online community in the Spanish market. We have a very innovative Business Model. We want to change the way people buys in property and rent their places to live. With Housers, anyone can invest  in property from just 50€  with high returns and low risks.
What we do: we find property opportunities in the Spanish market that promise high returns and then users decide where to put their money as well as how much money allocate in each property. Users make money every month by rental payments and when property is sold. Our business model is starting to appear globally, with just less than 10 players globally. Our vision is to become the first real state asset management company in the countries where we launch our activities.
We are a start up, founded just over a year ago by two entrepreneurs, Tono Brusola and Alvaro Luna. The platform was launch in July'15 with two properties and since then, the journey has been very exciting! We have been doubling size every month. The team has grown since the first day and we have very ambitious plans: we will open new markets abroad to keep on growing in the international markets. Thus we are searching new teammates to join us in International areas.
Housers is a proactive and innovative company with a spirit of overcoming. We search people who are self motivated and with spirit of achievement.
We are looking for a Head of Marketing Portugal
Location: Madrid
Salary: depending on experience
Experience: at least 2 years in a similar position
Education /Experience:
University degree in Engineering or Business Administration, MBA in Digital Marketing or similar is highly valued
Strong Analytical Skills
Excellent level of Portuguese. English is a must, Spanish is welcome.
Computer skills: advanced skills in excel and PowerPoint

Experience with Google analytics, WordPress, SEM and SEO tools, Facebook ads etc.
Database skills are appreciated

Excellent knowledge of online marketing; CPA, CPL, SEM, SEO, blog, prospecting, remarketing etc. should not have any secrets for you.
Roles and responsibilities:
You will be the head of marketing for the to be launched "Housers Portugal"
You will be part of the launch team
You will setup marketing structure for this new Portuguese market, including: Platform developments, newsletters, campaign development and follow-up
You will be required to work with public relations and negotiate with local media and agencies to ensure presence in Italian media
You will report to the International Marketing Director, also located in Madrid
You will have a team that will grow along with the growth of the Portuguese Business
You will work with highly motivated and skilled colleagues
Personal profile
Focused on developing new businesses
Good negotiation skills
Enjoys challenging and strategic planning
Self-motivated, proactive, dynamic and overcoming
Easy going with other cultures
Please send your email to support@housers.com