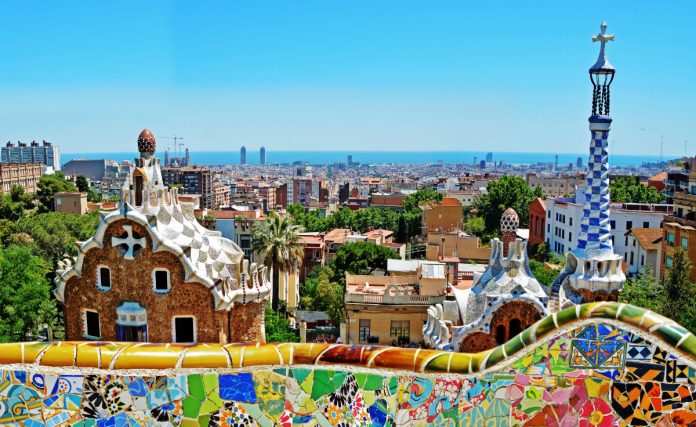 Spanish real-estate market is recovering, although at different speeds. The city of Barcelona is sky-rocketing, making investing in Barcelona a great option.
The data released by the Tinsa IMIE Local Market Statistics show that the average price for housing in Spain has increased 2.7% year on year in the second quarter of 2017. Cataluña and Madrid are growing faster than other regions, having a year on year increase of 11.3% and 9% respectively.
These increases are most significant in Barcelona, currently the most expensive city in Spain. According to TINSA, in just 12 months the Catalan capital has increased the average value of real-estate property by 21.7%, establishing an average price of 3,094€ per m2.
These numbers are a clear indicator of the great opportunity to invest in the Barcelona property market.
Invest in Barcelona: Ciutat Vella at the top
Investing in Barcelona is one of the best selections to create a diversified investment portfolio. It's the first time that the average price per m2 in Barcelona exceeds the average price in San Sebastian.
The Tinsa statitistics are clear:
The city of Barcelona has experienced a 7% growth in the last year
Only between April and June, the average value of property prices in the city of Barcelona has increased 4% compared to the first quarter of the year.
The city has had a 3% value-growth since hitting rock bottom in Q2 of 2013.
The price increases are significant in every district in the city of Barcelona. Their value growth rose over 11% in the last year, but the district of Ciutat Vella outperforms all the others by far, having price increases of 35.7% in just one year.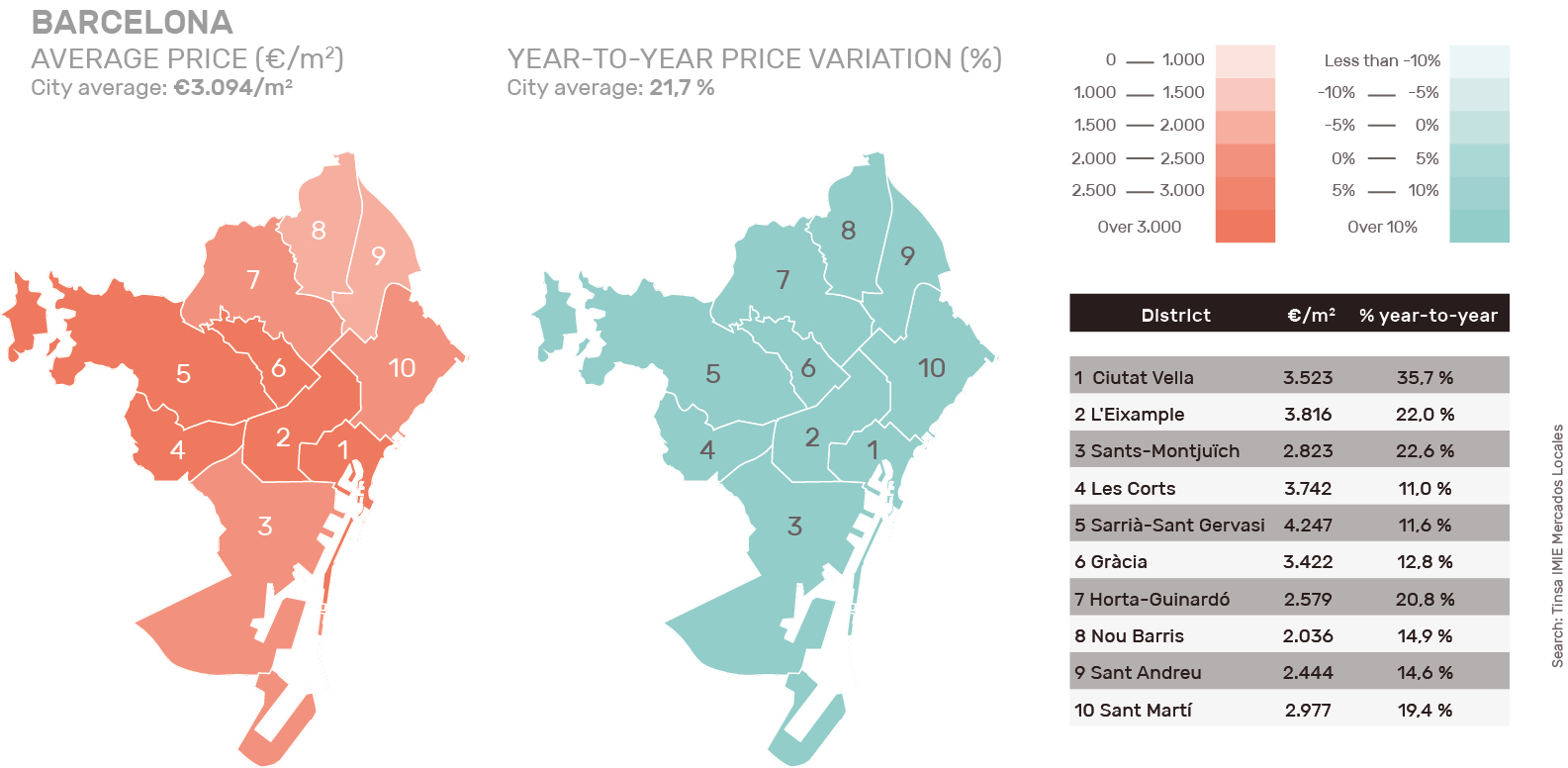 These figures place Ciutat Vella as the fastest-growing district among the four big capitals. This is due to a number of reasons:
It's an area with massive tourist attraction, with Barrio Gótico and the Raval being two of the greatest influencers.
There's an abundance of small flats between 40 and 50 m2 that are attractive to investors.
There's a very scarce supply for the growing demand.
Meet Monec, our newest opportunity in Ciutat Vella
Our new opportunity, Monec, consists of the purchase, renovation, rent and sale in 60 months of a 54m2 residence in one of the residential areas with the best expectations of value growth, the Saint Pere neighborhood. The property is found in the district of Ciutat Vella, where the prices have increased 35.7% in just one year.
Here you have the opportunity to invest in the thriving Barcelona real-estate market! Invest in the district where prices are flourishing through Housers, don't miss out on Monec!