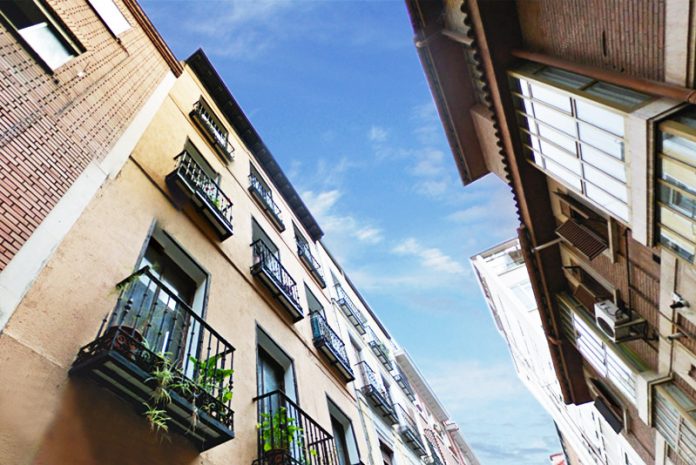 In order to get the maximum return on your investment from the very beginning, it is important that you take into account the downward rounding factor that we have the obligation to make at Housers when it comes to the monthly yields from the amount you invest.
This small correction means that when you divide the monthly yield from the rent there is a small part that you do not receive at the time but will remain in the platform and will be distributed when the sale of the property takes place.
However, depending on the amount that you choose to invest, you could diminish the effect of this rounding and obtain the full return expected from the start.
For this reason, we have prepared the following simulation where we show you how depending on the amount invested, for an average return of 4.03%, you can get unaltered returns.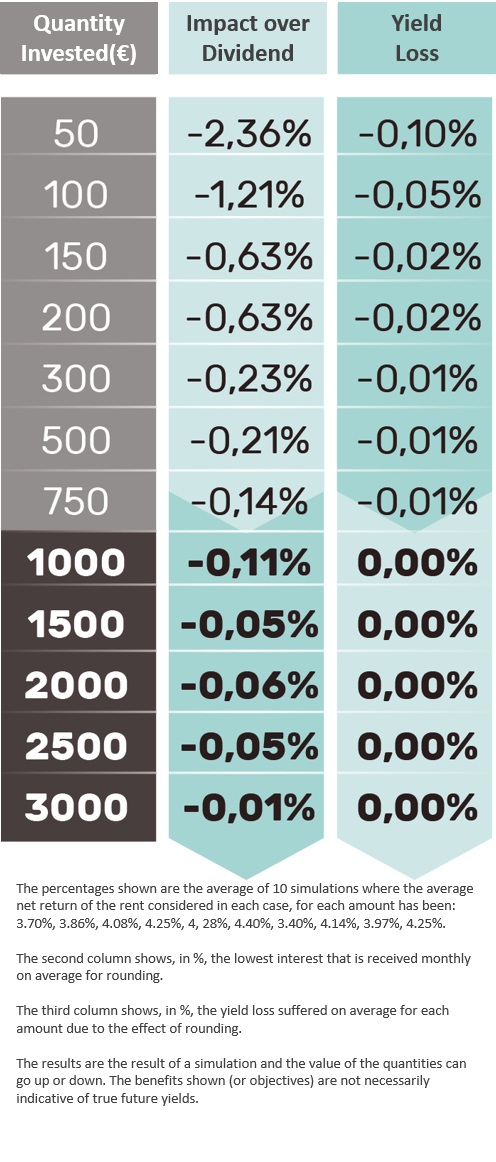 As you can see, when comparing smaller investments to larger quantities invested, the rounding affects in a higher degree (in percentage) the smaller investments.
Our recommendation is that in order to have this rounding affect your investment in a minimal way, to invest at least 1.000€ in each opportunity you choose to invest in.
By investing at least 1.000€ in each opportunity, you would obtain practically all the monthly returns from the first moment and the rounding effect, in percentage terms, on the net yield of the annual rent would be little to practically nothing.
In any case, keep in mind that rounding affects, above all, opportunities with monthly income such as saving and fixed-rate opportunities.
In this type of opportunities, each of them have different yields and the rounding is dependent on these yields, meaning that a specific amount can be affected either more or less than the figures shown in the table.
But …what is rounding?
When dividing the monthly yields, it is necessary to practice a rounding down to proceed with the payments. The reason for acting in this way is that the financial entities themselves, do not allow transfers of more than two decimals.
This limitation obliges us to have to practice a rounding to the downside, otherwise we would be distributing money that has not really been generated.
In any case, as we have already explained, the amounts that are not distributed are not lost, but remain in the project and will be distributed as interest in proportion to the capital invested once the opportunity ends.
In any case, the ideal is to advance this benefit and receive it from the beginning, all you have to do is invest a minimum of € 1,000 in each opportunity. 
Want to invest through Housers? Head over to our platform now and sign up to become an investor. Invest Now!
---