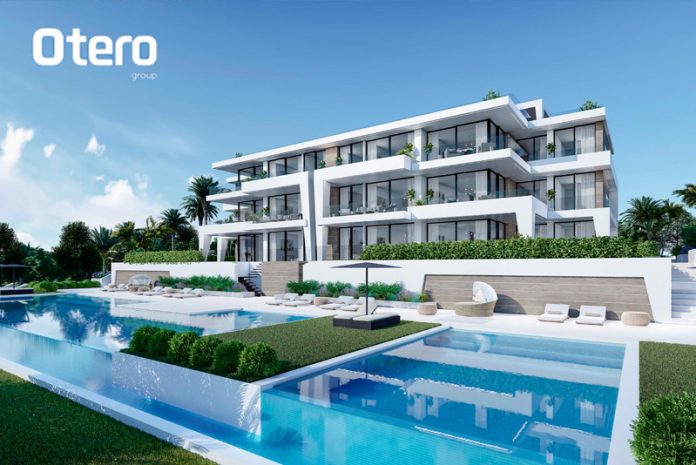 Housers has just launched its project number 200!
"Agora" is its name and it is the major project, both by type and volume, ever financed in the Iberian Peninsula through a crowdfunding platform.
In fact, the "Agora" investors will take part in financing a one million euros project which consists of the construction of a complex of eight buildings composed of 96 apartments. The total cost of the project amounts to 31 million euros. In return, investors will receive a total return of 22.5% in 30 months, which corresponds to an annual interest rate of 9%. The opportunity is a development loan and it is located in the privileged area of Estepona, worthy of a project of this magnitude, between Malaga and Marbella.
Estepona is a very attractive county for tourists of any kind, mostly thanks to its sandy beaches. The historic center, recently renovated, is considered to be one of the most beautiful of the whole Andalusia region: its white streets, adorned with colorful vases and flowers, in the typical Andalusian style, captivate many tourists with its charm.
In addition, it hosts a large number of luxury real estate complexes as well as luxury facilities. As a matter of fact, only a few minutes from the project, there are the best golf clubs, beautiful beaches, luxury shops, exquisite restaurants, schools, hospitals, and lively nightlife, and the cherry on top is the 320 days of sunshine per year.
Furthermore, Puerto Banús, the most famous and visited harbor in Spain, is only 20 minutes far by car.
The project developer of this opportunity is the Otero Group, a company with more than 60 years of experience in the Costa del Sol, the third most important real estate market in Spain. This is the second project of this developer to be financed through Housers, after the first opportunity that consisted of the construction of 17 luxury villas in Manilva.
Juan António Balcázar, CEO of Housers, explains that "with this type of opportunity, we offer our investors access to investments in large real estate projects that are usually reserved for large funds. To this, we also add the experience of one of the most experienced developers in the area. The mere fact this opportunity is Housers' project number 200, explains that the consolidation as well as the potential of the Housers model ".
To conclude, thanks to the collaboration with the Otero Group, Housers has reached 200 real estate projects since the beginning of its business in Spain (back in 2015). Since then, it has already reached a total amount raised of 78 million euros and more than 25 million euros of funds paid out. Investors achieved average annual returns of 10.71% on rental projects, 11.15% on investment projects and 11.14% on fixed-type projects.
Make an investment in Agora, the biggest real estate project ever fund!