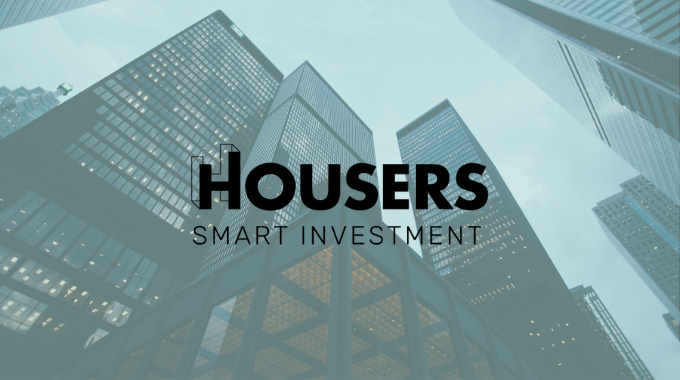 Iberinform, from the Crédito y Caución group, has drawn up a list identifying the 834 gazelle companies that are experiencing the highest growth in Spain, with a lifetime under 5 years old. It has crossed data from the Commercial Registry and has seen how these companies have increased their revenues by more than twenty percent in each of the last three exercises, have a turnover of more than half a million euros and have a workforce of ten or more employees.
According to estimations, there are about 30,000 gazelle companies in Spain, mainly based in Madrid and Catalonia, where most of these companies are concentrated. They are able to grow quickly and create more employment than others with similar features.
The ranking of gazelle companies
Housers is ranked 17th in the list of small and medium-sized companies experiencing the most significant growth, as published on Sunday in the newspaper El País. This not only makes us extremely proud and satisfied but once again confirms the confidence of our investors in our innovative and constantly growing business model.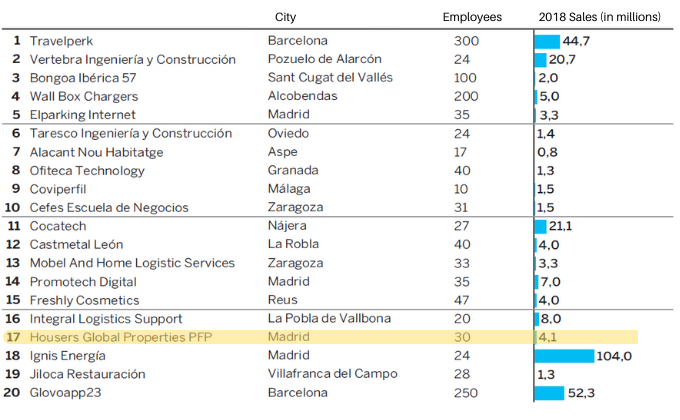 The most represented sectors
While we may think that the technology sector concentrates most of these companies, the fact is that we can find them in all industries.
In the opinion of Ignacio Jiménez, director of Iberinform in Spain, the Gazelles are still operating in traditional sectors. Only a few of them belong to the most cutting-edge markets, such as e-commerce, ICT or biotechnology.
Since our beginning, Housers' investors have placed more than 110 million euros in real estate projects in Spain, Italy, and Portugal, of which the developers have returned 38 million euros. It has been financed 265 projects with more than 110 million captured and has been completed up to 65 of them with an average yield of 9.22%.
The launch of Housers Corporate has been our latest challenge. This is a new business line focused on crowdfunding business projects which expands our investment portfolio while making access to credit easier for companies.