Housers' profitability is composed of two main variables: the rent and the appreciation of the property over time. Our opportunities of purchase and rental of properties include mostly residential housing, but also industrial buildings, commercial buildings etc.
We seek above all profitability.
We target properties, which can provide:
-In the short term: returns on rent.
-In the medium/long term: appreciation of the property's value
We will now show how the profitability of Housers, taking into account both rental and future appreciation of the property, can lead to spectacular returns over the long-term.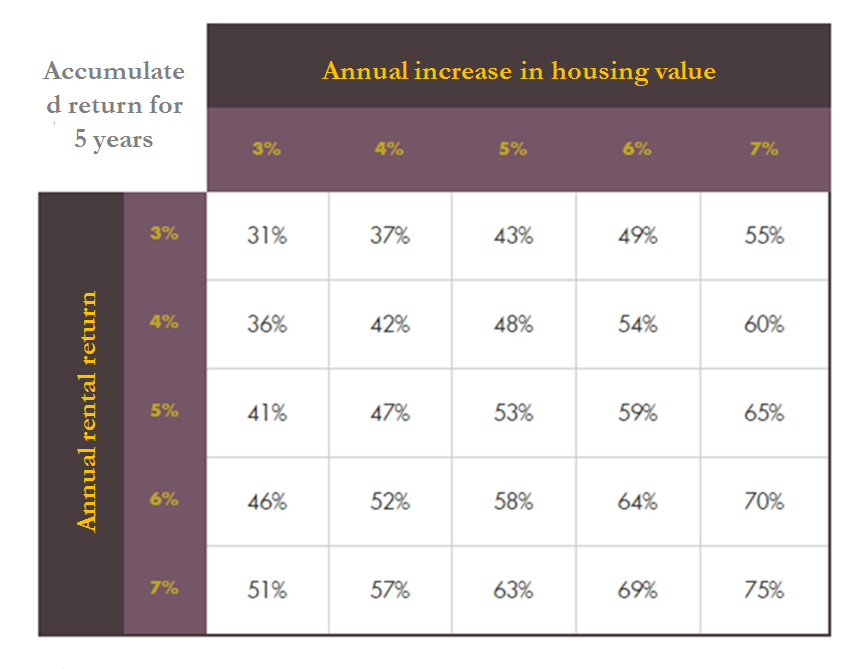 In this table, you can see the profitability of Housers accumulated over 5 years.
Also, note that rents always serve as a cushion against possible depreciation of property values. Thus, even in a situation of declining prices, the investor would still receive dividends from rents, and thereby reduce the risk.
Currently, the real estate market offers great investment opportunities with high returns, which are difficult to find in any other financial products.
Housers has taken a 180 degree turn from traditional real estate investment. Now, you can buy in the sector by diversifying as much as you want and choosing the best opportunities.
Housers gives you a detailed analysis of all the opportunities that arise on the platform and allows you to be the ultimate decision-maker. Therefore, we strive to provide with you all the relevant information before you make a decision.
We hope you join our platform,
Regards,
The Housers Team