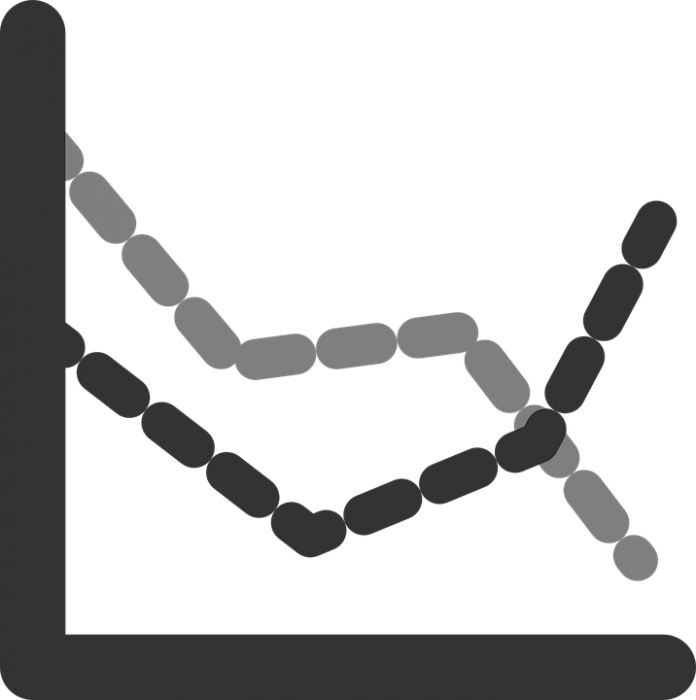 Many of our customers ask us about the Housers profitability and security of Housers in comparison to other financial products. In this article, we will try to explain this from our point of view.
To clarify the differences between the Housers profitability and the profitability of other financial instruments, let us compare these according to the safety that they entail: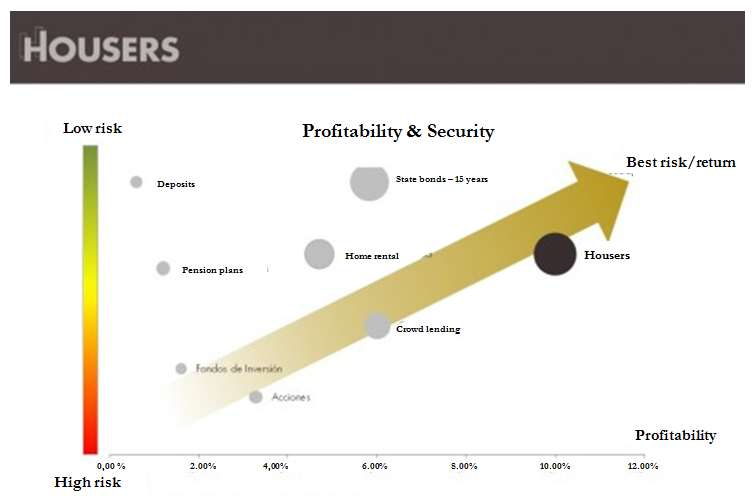 Deposits: As you can see, profitability is minimal, and they most often do not even cover the existing inflation. This can even be seen more as a storage for your capital, than as an actual investment.
Pension plans: The profitability of this product is not very high. This type of investment has been mostly used for its tax advantages. Othwerwise, this would not be a recommended product.
The same could be said about the funds, The average yield is very low in comparison to the risk associated if one doesn't choose the right funds.
Shares (IBEX) have had an low average return over the last 15 years considering the high risk incurred, and you must have thorough knowledge or close ties with an advisor to successfully invest.
Government debt has shown a good profitability and relatively low risk, although currently the average yield in secondary markets is just 1,5% (according to the Bank of Spain).
Purchase of properties to rent out has very good profitability and is a fairly safe bet, but depends on the time and price at which the assets are purchased. Furthermore, this type of investment requires a significant initial payment, something that Housers doesn't require from their users, as they can participate with as little as €50. Let's not forget the maintenance costs and the time it takes to find a suitable tenant, which in the case of Housers, is also handled.
Crowdlending to companies is highly recommended, although a good diversification is necessary, to be protected in case of unsuccessful investments.
In Housers, we act similarly to the 'purchase of properties for rental', but we like to see ourselves rather as an investment promoter between investors and sellers. We look for properties to renovate or just a fresh-up and sell them at a profit. Meanwhile they are rented out to gain an aditional return. The security of the product is based on the fact that it is very unlikely for a property to loose its total value, and the risk is determined by the buying price.
Participating in Housers means buying properties with very low risk and a high return. At Housers, we believe it is a good time to get on board with this financial instrument that can bring a lot of profit to its investors.
And what if the property's value depreciates? Although it seems unlikely, even if it depreciated, let's say 8% in the next two years, this decline would be offset by income from rents. The rental income will act as a cushion, as can be read in the investor manual.
Compared to other financial products, Housers' model is very beneficial for its users in the current market situation