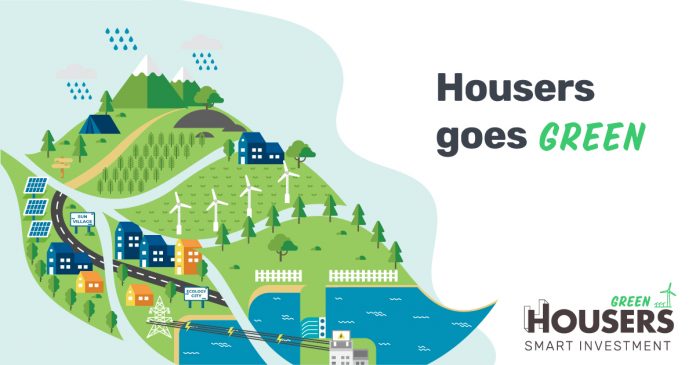 Housers Green has been launched to allow our investors to enter the world of renewable energy, with the help of a consolidated and trusted brand. Expanding the range of investment alternatives, to date focused on real estate.
These are projects both for the construction of solar gardens, as photovoltaic plants or wind turbine farms. Allowing Houser's investors to invest in projects related to the construction of the facilities, and the exploitation and management of the projects.
Just as Housers does in real estate projects, Housers Green will be selected, after a thorough feasibility study and risk analysis, all those projects that are presented to investors. They can start investing in renewable opportunities using their own Housers account and using exactly the same platform they have been using and relying on these past years.
Therefore, Housers is entering a worldwide booming sector. As a result of the high demand for sustainable energy sources; efficient, due to technological advances that allow an increasingly secure investment in the long term; and ethics.
It´s a model that above all combines the objective of profitability with the positive impact on society.
To sum up, Juan Antonio Balcázar, CEO of Housers, explains: "We decided to launch Housers Green, to open the range of investment alternatives for our users. We are committed to renewable energy. We look for the best projects to achieve the highest profitability for our investors. Also, put our grain of sand to boost the energy model of the future, and achieve a positive return to society. "
A rising sector in Spain
Investing in renewables in Spain stood at 6,800 million euros in 2018, according to the Association of Renewable Energy Companies (APPA). Representing almost a third of the total power generated in Europe. Spain as a very attractive country for investing and installing green energies, due to its good geographical situation, climate and a large number of reservoirs.