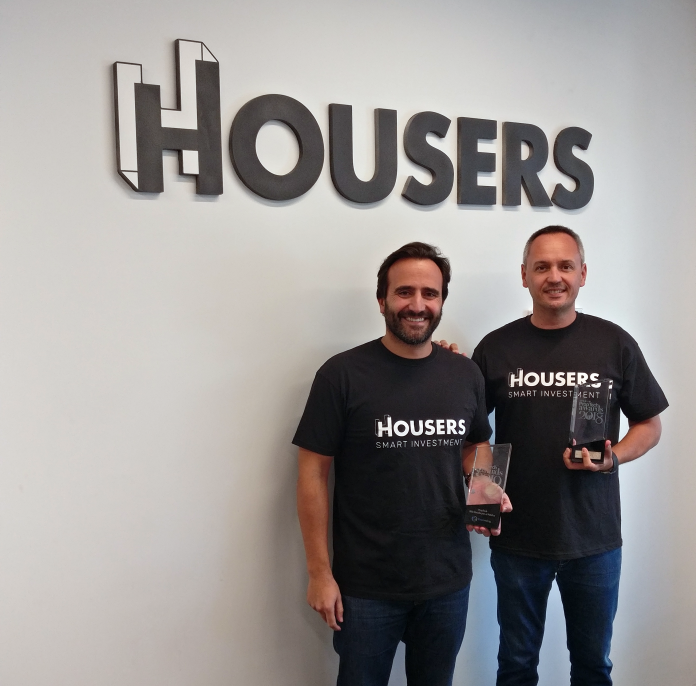 For the third consecutive year we have obtained one of the Finnovating Proptech awards 2019, within the category of startups most voted by the public, awarded by Finnovating within the framework of Proptech Unconference 2019, a private meeting that brings together the 100 CEOs every year , founders and country managers more innovative and great partners in the sector, to define the future of Real Estate in Spain, bet on promoting innovation and its development, as well as facilitating synergies among the participants.
We already won last year the award in the same category, while in the 2017 edition we won the award as Fintech with the best execution of its business model. The purpose of these awards is to support those entrepreneurs in the proptech field that contribute to the real estate, social and economic development of Spain, promote entrepreneurship and innovative initiatives as elements of progress, as well as to highlight the fundamental role of proptech in terms of innovation within the sector.
In addition, among the award-winning entities we remember Architechtures, the Best Innovation Award, Deepki, the Best Execution of the Business Model, Rebeca Pérez, CEO of Inviertis, the Woman PropTech, and HomeBeat.Live, as the company with a Major Social impact. The latest edition of these awards has had the collaboration of companies that are committed to innovation such as the Valuation Institute, partner of the awards, Caser, Colonial, Equifax, Nemuru, Tink, Tinsa Digital and Utopicus.
Juan Antonio Balcázar, CEO of Housers, explains that "it is a real pride to receive for the third consecutive year an award from the reference forum of the proptech universe in Spain. In addition, we renew public recognition, which reinforces our commitment to democratize investment and continue working to develop disruptive projects in real estate, with which to offer our users the possibility of obtaining high returns. "