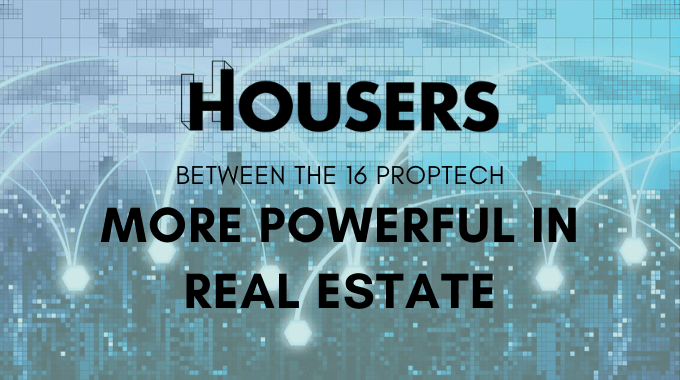 Nowadays, the digital transformation in the real estate field goes hand in hand with the increase in the creation of startups dedicated to Proptech in Spain.
In Housers we are part of the 330 technology companies where Spain has been positioned as one of the most active countries on the European continent.
Finnovating, an open innovation platform, selects the Spanish technology providers with the greatest consolidation in the sector where 'Big Data', 'Data Analytics' and Artificial Intelligence prevail.
Proptech companies have been consolidating in the Spanish market. Technology companies in the real estate sector have grown by 37% over the last year. According to the Barometer of Digital Transformation and Innovation in the Real Estate Sector, startups have captured between 1% and 5% of the total budget of each corporation. Many Spanish companies have begun their expansion in Europe due to the good technological recognition they have achieved.
Fernando Álvarez-Cascos, Finnovating's Proptech consultant states that:
"The PropTech market faces 2020 with the idea of focusing its business models to B2B models instead of the B2C predominant until now in the Spanish market this will be possible thanks to the collaboration with the traditional real estate sector. A sector that, according to the Finnovating Barometer study of Digital Transformation and Innovation in the Real Estate Sector, has as a priority objective in terms of innovation the development of pilots or proofs of concept with PropTechs to then scale it within the company and introduce it into the day-to-day of the company".
In this case, the consulting firm Finnovating has valued Housers, our real estate crowfunding platform, as one of the 16 most powerful and consolidated Spanish Proptech in the real estate market for the Economist. Along with Housers we find Spotahome, Badi, Housfy, Mayordomo or Citibox.
We are proud of being part of this selection of the 16 most powerful Proptech in real estate and we will continue to work for our professional growth.