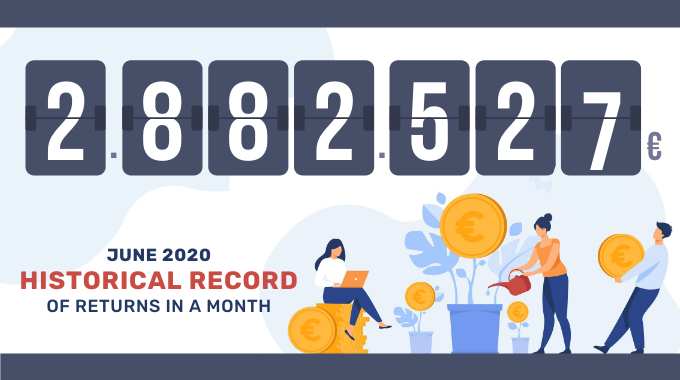 Our developers have returned 2.9 million euros during the month of July 2020, as capital and interest generated by the projects financed through the platform.
This is a record return figure in the middle of the crisis caused by COVID-19, corresponding to 7 real estate projects already completed in Spain (2.2 million returned) and Italy (0.7 million euros). The average IRR of these projects is 9.19%, higher than the 8.7% original goal.
Accordingly, the total amount returned by the developers, in terms of capital and interest, during 2020 is 10 million euros, and since the beginning of Housers' activity in 2015, it exceeds 47.8 million euros, representing 41.2% of the total invested (116 million euros) in the 283 financing projects developed to date in Spain, Italy, Portugal and Poland (Real Estate, Corporate and Green).
Juan Antonio Balcázar, Housers' CEO, states that "every project that is completed proves that our business model is a consolidated one. Returns like these being offered by our projects are very difficult to find in the market. For our investors, it is fundamental that Housers has already financed 281 projects of which 96 have already been returned. Other platforms like ours that are now restarting their path will have to prove their capacity to manage these returns. I think this makes us the trusted crowdlending platform for our investors".