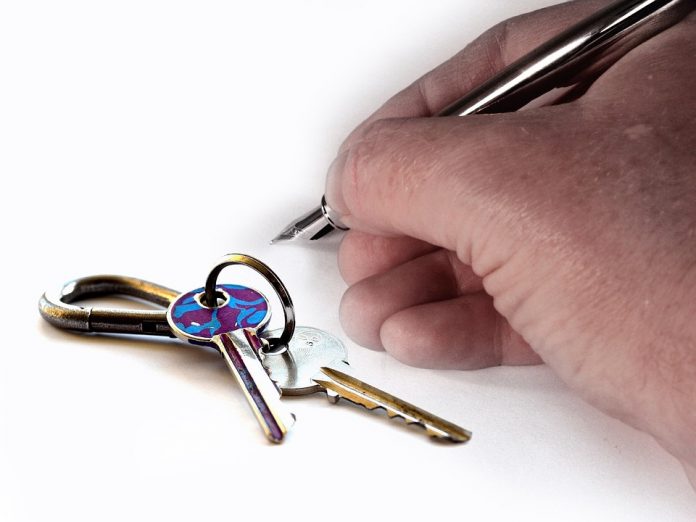 Since we launched Housers in 2015, we have so far been able to complete the financing of twenty-two opportunities, which has involved the purchase of twenty homes (seventeen in Madrid, four in Valencia and one in Barcelona) as well as three retail spaces (two in Madrid and one in Valencia). In all these opportunities, Housers has performed active management of real estate.
Today, we will make a summary of the properties that are already rented and producing income to its buyers. Housers has so far improved its forecast by 11.2%. Active management of real estate is the main reason for the increases explained below.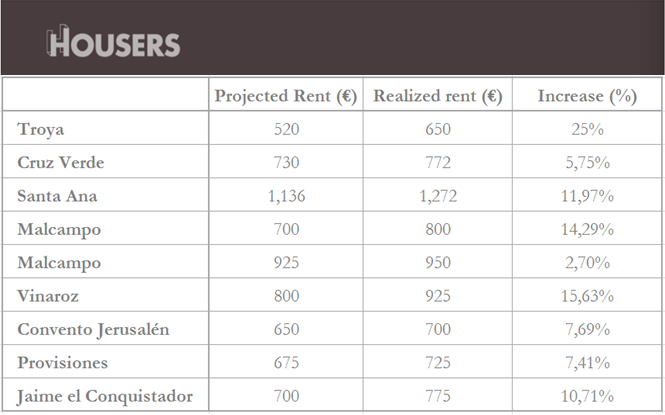 As shown in the table above, Housers has improved its rental forecasts in 6 of the nine properties that are already producing dividends. This is a result of active management of real estate.
In addition, it is noteworthy that in properties that have not shown signs of improvement (Santa Julia, Puerta de Moros and Calle de la Palma) there was no possibility of negotiating with the accommodated tenants.
Whenever Housers engage in finding a tenant, rents have been increased in either a greater of lesser extent, in comparison with the initial forecast. In some cases like Troy (a rental space in Valencia), this improvement has been achieved thanks to a renegotiation of the lease's contract and conditions by the Housers team in order to maximize the profitability for Housers users.
At Housers, we always ensure that the profitability of the properties we publish is as high as possible and appealing to our users; our active management teams are continuously working to improve this even more.