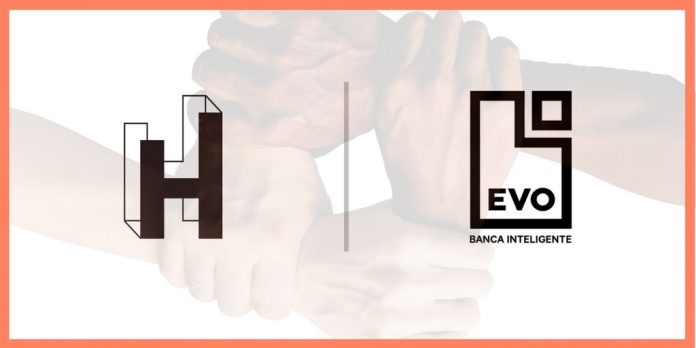 Good news! We are pleased to announce a great and very positive strategic alliance: EVO Banco has decided to ally with Housers to offer all its clients access to alternative financing: invest in real estate projects.
And it's no coincidence, we are joined by many things: EVO Banco, Spain's leader in digital banking, has chosen an innovative company that shares its same philosophy of improving the user experience thanks to technology and innovation. And that's where we are leaders: Housers is the first savings and investment platform that has revolutionized the rules of the game making possible the democratization of investment in real assets. Today, thanks to Housers, thousands of investors can guarantee a future and achieve the maximum return on their savings with a simplicity and diversification like never before.
All this is based on common characteristics: the commitment to a 100% digital and automated service; designed to make the task of saving and investing as easy as possible. Thus, and in accordance with its innovation strategy, Evo Banco will be the first national banking entity to offer its customers a more efficient way of saving: real estate crowdlending.
Housers Grows
This alliance is another great milestone in our history for many reasons:
It confirms Housers as the leading platform in Southern Europe for investment in real assets.
It demonstrates the success of the Housers proposal: democratize the real estate sector and make it accessible to all.
Endorses our model of security and transparency.
It supposes a great growth both at the level of users and financed capital and, therefore, of more and greater investment opportunities.
It gives even more prestige to Housers and builds confidence.
What does this agreement mean?
If you are an EVO Banco customer, the countdown begins. Soon you will be able to access Housers from the web and mobile banking application of EVO.

You will benefit from an agile and transparent access to real estate investments offered by Housers from € 50.
Stay tuned: once it is available, you will have a great alternative when it comes to investing: thanks to our presence in several countries, the capacity to diversify your investments increases.
You can diversify, build a long-term heritage and earn monthly income in a way as disruptive and easy as a couple of clicks.

If you are already Houser you don't have to do anything: your investments and opportunities will continue with normality and under the same conditions. The only thing: You'll have to think less when it comes to investing, now we'll be a bigger community of Housers!
If you are not one of the previous two (you do not have a bank account in EVO Bank or you are a Houser) don't wait any longer and join the revolution: try it and you will see that with Housers saving is much easier than you thought.
As a final note, we want to thank you. We've reached the 50 million euros financed! All this is possible thanks to the more than 82,000 Housers that we are today.