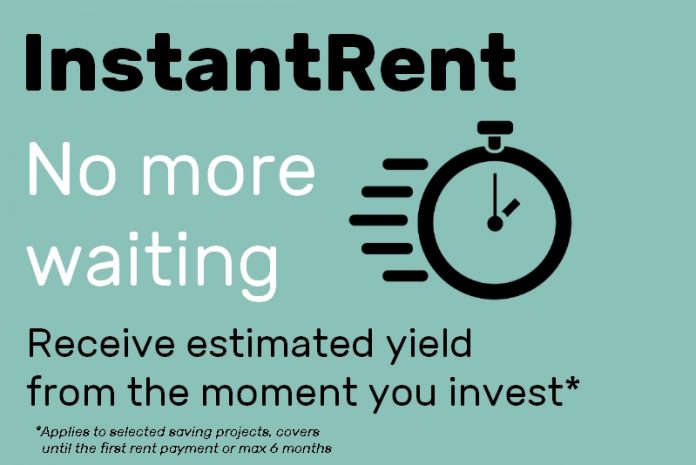 We're always listening and searching for ways to improve your experience with Housers. For that reason we have developed a new feature, InstantRent, which allows you to achieve returns earlier, a feature that our users have been requesting for a long time.
Sometimes, due to different reasons (renovations, prolonged purchase process, etc. ) it can take a while before an apartment generates rental income and you have to wait a few months to start receiving rental yields.  Until now.
From now,in opportunities that are InstantRent enabled, you will receive rental income from the moment you invest. As nobody likes waiting: :
You no longer have to wait until the property is acquired
You no longer have to wait for until the renovation is finished
You no longer have to wait until the property is rented
With InstantRent your investment will begin to generate income from the moment you invest.
The process is really simple. From the moment in which you invest in a InstantRent enabled savings project, you will start receiving  the proportional part of the estimated annual yield until the property has been rented
Once the property is rented you will start to receive the income based on the corresponding rent.
With our new InstantRent you'll get more out of your money instantly! Check here our latest InstantRent enabled projects.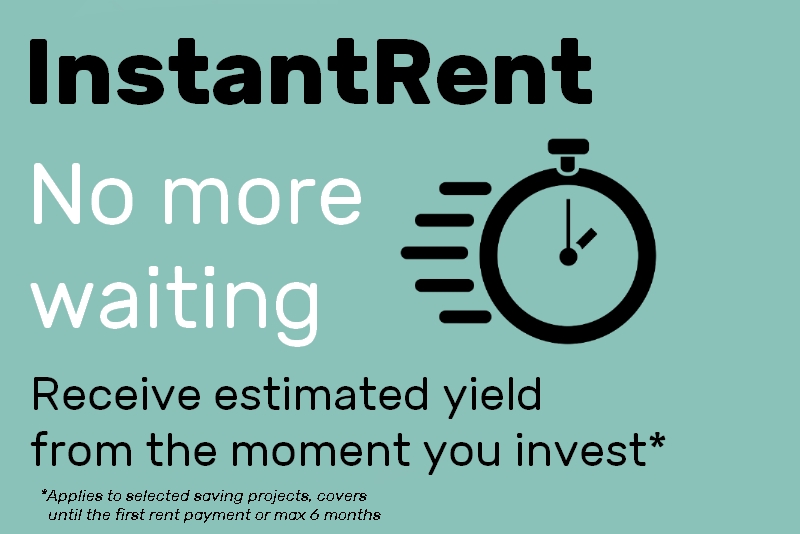 *Here is the fineprint:
Once the property has been rented, InstantRent will no longer apply, even if in the future for a change of tenants, there is no rental payment
If the project doesn't reach the financing objective and therefore is cancelled, your money is returned, and no InstantRent will be paid for the duration that the investment has been committed.
By default the maximum period that InstantRent can be applied is 6 months from the first publication of the project. This period can be prolonged on a case by case basis.