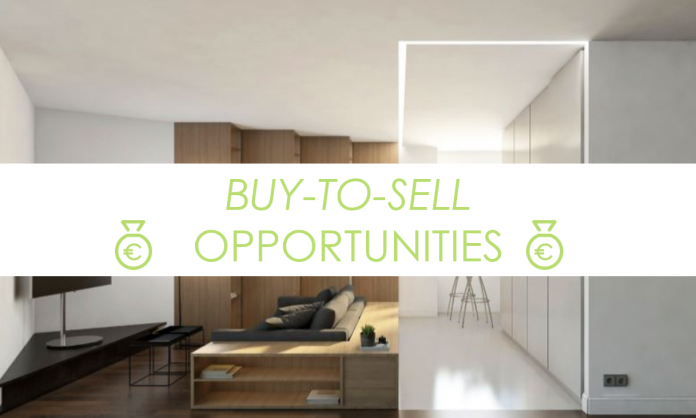 Savings should appear every month as an extra expense, a little extra that we can depend on or spoil ourselves with. Yet, with low wages, unstable jobs, and day-to-day expenses, saving can be hard to manage. Even more troubling, if we find we can't truly save, then we often can't afford to invest. That's the current situation, but no need to worry: there are products on the market for each income level, and buy-to-sell opportunities at Housers are created so that everyone can make the most of their income, whatever it may be.
Ricardo Palomo, Professor of Business Studies at San Pablo CEU University ensures that "a low salary does not prevent from investing". And it's because even an amount as low as 50 € can become the first step to building a portfolio.
At Housers there are different types of opportunities to have a diversified portfolio:
BUY-TO-LET
DEVELOPMENT LOAN
BUY-TO-SELL
This article explains in detail the buy-to-sell opportunities at Housers.
What are the buy-to-sell opportunities?
These type of opportunities have the objective of granting a loan to a  project developer for the purchase or construction of new-build and future sale.
It's about short-term investment opportunities, that are focused on the reform of properties thus contributing to the improvement of city centers through comprehensive renovation of housing, commercial premises or the construction of new buildings.
In Housers you can find two kinds of buy-to-sell opportunities:
Buy-to-sell opportunities for reform.
Buy-to-sell opportunities for promotion.
How are profits earned in buy-to-sell opportunities at Housers?
For these projects the project developer is responsible for carrying out the work needed to sell the acquired property at the target price marked prior to the loan. They're opportunities carried out over 12 or 24 months that have no rent, but the liquidity occurs when the property is sold.
Therefore, in this kind of opportunities, your earnings do not depend on the supply and demand in the Marketplace, but rather to the total valuation in the estimated term of sale once the target price fixed at the beginning of the project is reached.
Yield & Risk
In the following image you can see the yield-risk relationship of the different types of buy-to-sell opportunities: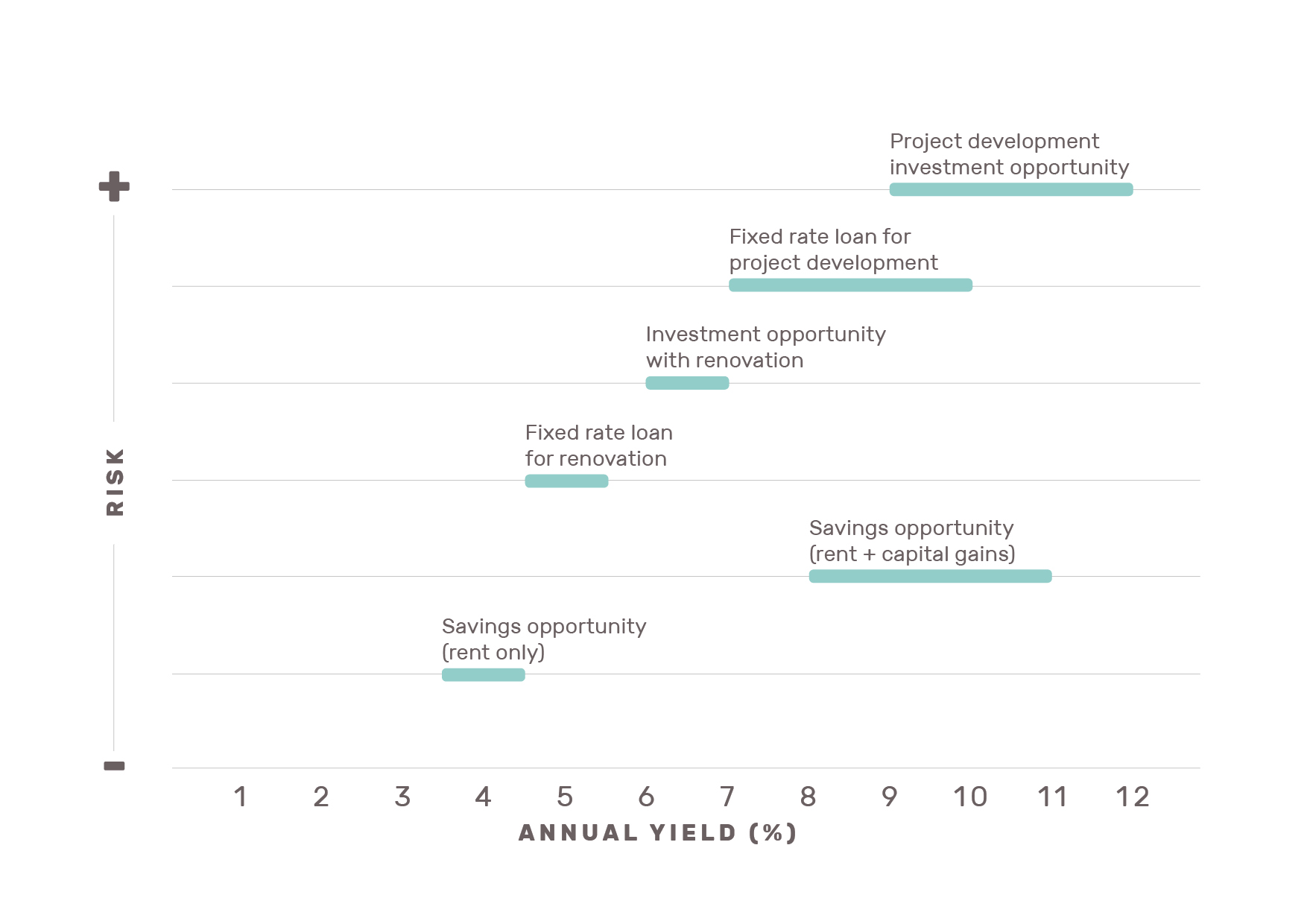 In buy-to-sell for promotion, the risk is higher than in previous investments considering the construction of new building requires more people involved and consequently further formalities.
Your main objective, just like every investor, is to obtain the highest returns assuming the lowest possible risk. Since all investments involve risks, the key is to never play all our assets on one card, in other words, diversify. Choose your strategy to try to reduce the risk of giving up returns.
Head over to Housers.com now to see the current opportunities and discover the BUY-TO-SELL opportunities available at Housers.
This article shows the ratio of yield and risk of each type of opportunity in Housers.