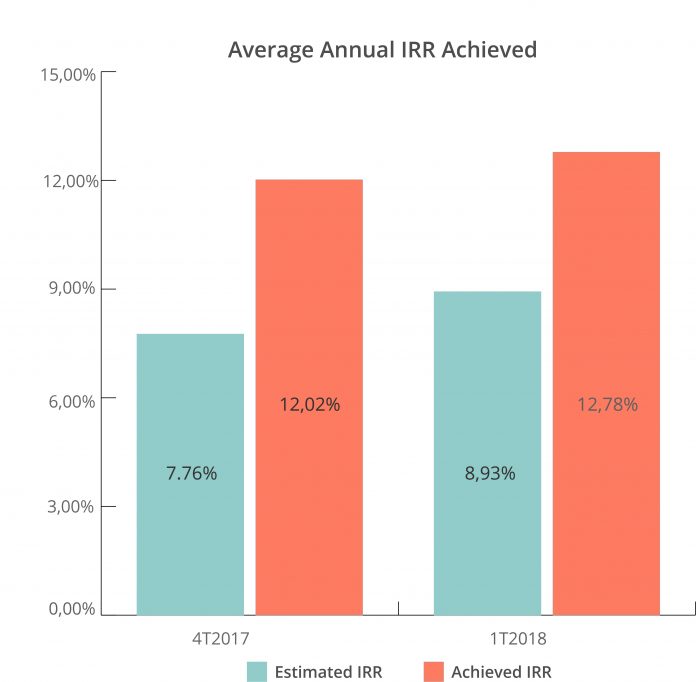 One of the main reasons that we consider Housers a great alternative investment to make your savings grow, is due to the great results we are achieving.
During the first trimester of 2018, we've closed more than 9 projects at Housers. Out of these 9 projects, 4 were BUY-TO-SELL and 5 were BUY-TO-LET. Among them, we found both residential as well as commercial spaces.
These results lead to a 28,5% increase compared to the previous trimester.
Specifically, the financed opportunities between the months of January and March 2018 were:
Antonio Toledano.
Chueca.
Puerta de Moros.
Estrecho.
Ciudad Jardín.
Humilladero.
Ayala.
Goya.
López de Hoyos.
You can see more detailed results for each of the financed opportunities here.
Part of our goal for our investors is making sure you achieve the maximum return on your savings in a consistent manner. Below, we detail the results obtained in the first trimester of this year at Housers.
The annual yield of the first trimester of 2018: 12,78%*
*The annual yield of the first trimester does not guarantee future results.
The closing of these nine opportunities has lead to an average annual yield of 12.78%.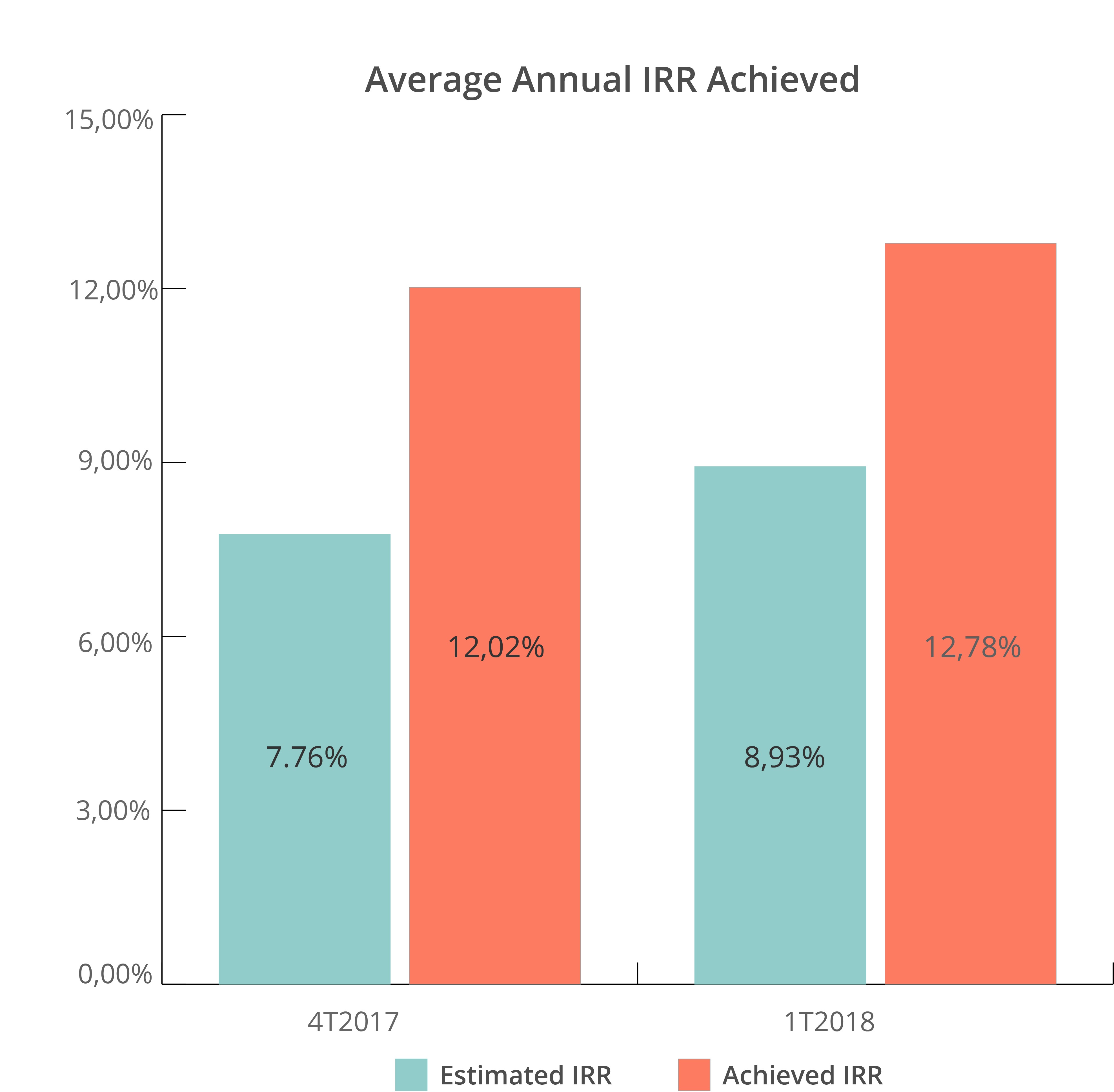 This figure reflects an increase of 6.3% with respect to the average IRR achieved in the fourth quarter of 2017.
As shown in the graph both in the last quarter of last year and in the first quarter of 2017 the final results have exceeded the forecasts made. Specifically, during the first quarter of 2018 the initial forecasts have been improved by 43%.
In total, between distributed income and capital refunds until the month of March, Housers has distributed more than 7.6 million euros.
Remember that the key to success at Housers is that you build a diversified portfolio based on your investor profile. We recommend that you read carefully how to set up your ideal portfolio at on our blog here.
At Housers we always work hard to continue offering you the maximum return on your money.